Look NOW for Seven-fold Restoration of Financial Losses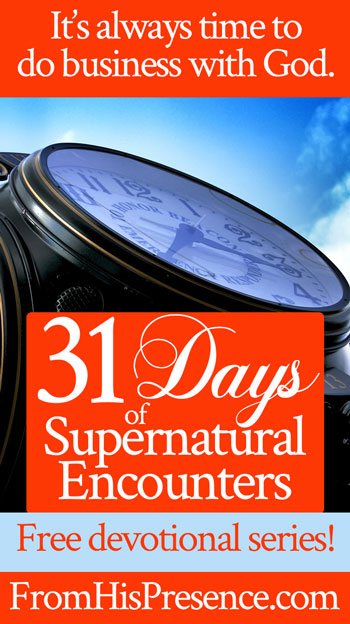 Have you experienced dreadful financial losses over the last few years? If so, the Lord told me today that your setbacks are becoming paybacks.
(Today is Day 18 of our 31 days of supernatural encounters. Click here to access the series index.)
Read: Proverbs 6:30-31 and Joel 2:25-27
These Scriptures say:
People do not despise a thief if he steals to satisfy himself when he is starving. Yet when he is found, he must restore sevenfold; He may have to give up all the substance of his house" (Proverbs 6:30-31).

and

"So I will restore to you the years that the swarming locust has eaten, the crawling locust, the consuming locust, and the chewing locust, My great army which I sent among you.

You shall eat in plenty and be satisfied, and praise the name of the Lord your God, who has dealt wondrously with you; and My people shall never be put to shame.

Then you shall know that I am in the midst of Israel: I am the Lord your God aAnd there is no other. My people shall never be put to shame" (Joel 2:25-27).
Know:
The strangest thing happened to me this morning.
I was praying and reading my Bible. I was praying about a great number of things, and not specifically about my family's finances–although I had prayed about our finances a few minutes before.
Suddenly, I was struck by the idea that we need to list a tiny piece of land we own–an empty house lot–for sale with a particular real estate agent.
Now, I realize that this may not seem strange to you, but it was very strange to me.
Here's why:
We've owned this land since 2007. We were originally going to build a house on it, but changed our minds a few months later when we got a better deal on the house we currently live in.
We've tried to sell that land multiple times without success.
We've tried to sell it "for sale by owner" AND with various real estate agents. No one has been able to sell it so far.
The most recent real estate agent who listed it, awhile back, said he thought it might bring in maybe 50% to 75% of what we paid. The real estate market has just been baaaaaad. 🙁 But we couldn't afford to take that much loss on it, so we said no.
Since that time, we've tried to sell it ourselves. We haven't had any serious bites, but we have not been willing to list it with another real estate agent because of the terrible price the last one predicted.
And it's been a couple of months since we have done much of anything about it.
But the Lord has been telling me that, when difficult circumstances persist and there's no breakthrough despite prayer, it's because we have not taken the appropriate action yet.
He's been telling me this since this summer.
So this morning, all of a sudden, I have this sudden knowing that we're supposed to list that piece of land with a real estate agent. That knowing came with a sudden willingness to do it, too–and not only a willingness, but also a joy and peace and a certainty that it was the right thing to do.
Startled, I then wondered which real estate agent we should list the property with. And suddenly again, I heard a name whispered into my spirit.
It was the name of a man we've never done business with before. Certainly not one we would have thought of first. But again, I had a sudden knowing that it was the right thing.
So I called my husband, knowing that he would put a stop to this if it wasn't the right thing.
My husband is typically a slower decision-maker, while I'm the free spirit who just leaps and goes with things on the spur of the moment. If it wasn't God, I knew Bruce would put a stop to it right away.
But oddly enough, my husband was like, "Yeah, that's the perfect thing to do." And not only that, but he agreed to call that real estate agent and take care of it!
There's no other explanation for this other than that it was a whirlwind.
It was a moment in which God intersected our current trajectory and changed it to bring breakthrough. I can smell the breakthrough.
But it got stranger after that.
I was looking over some Facebook headlines, and I saw one that said something about setbacks. But as I read the headline, I heard Holy Spirit read that headline to me with different words than it actually said. Holy Spirit said: "Your setbacks are becoming paybacks."
The headline didn't say that at all. But Holy Spirit did! "Your setbacks are becoming paybacks."
And suddenly I realized I was in a kairos (supernaturally-timed) moment. Because, you see, we've experienced many financial losses over the last few years. Crazy stuff, like:
unanticipated house maintenance costs;
unexpected family expenses;
unexpected medical bills;
car accidents where people have crashed into our cars (and even crashed into our house!) without insurance, forcing us to pay the bill, etc.
I know these things are just the enemy. They are warfare–spiritual attack against our finances.
But the Lord told me this morning that our setbacks are becoming paybacks.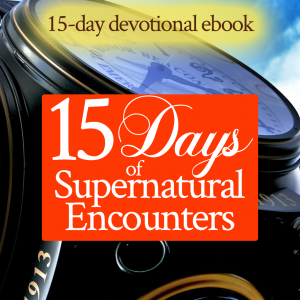 Then I asked Him about how much we should expect, and I sensed He wanted me to believe for seven-fold restoration of all the money that's been stolen from us. I told Him I needed Scripture to support something that big, and I Googled it up to see if there was a Scripture about it.
Sure enough, I found Proverbs 6:30-31 above. There it is. Scriptural evidence that the enemy must pay back seven times what he has stolen, even if it plunders his whole house (which I hope it does).
This word about restoration of financial losses is for you too.
Second Corinthians 1:4 tells us that the same comfort God gives one person in tribulation is also to be comfort for all. That's how we know that any prophetic word the Lord gives one person applies to the whole Body.
So YOU are also in this whirlwind. YOU can look NOW for seven-fold restoration of financial losses too.
This word is for you. I pray you will grab hold of it!
And also …
As I continued to pray into this word, the Lord gave me some additional tips on what to expect.
Here are some keys to receiving seven-fold restoration of your financial losses in this season:
God is moving in a whirlwind NOW. You MUST take immediate action.
It IS going to take action on your part. Ask God what He needs you to do, and do it.
It's going to take aggressive prayer, claiming the promises above, on your part.
It's going to require your speaking God's Word over your situation.
But if you will do these things, I believe we are in a whirlwind of time right now–a supernaturally-ordained moment–in which GOD will bring seven-fold restoration of everything that has been stolen from you.
Do you believe it?
Related: Pray this Prayer to Find a New Job if you're unemployed, under-employed, or toxically-employed.
Pray this:
"Heavenly Father, in Jesus' name, I receive this word spoken to me this morning. I believe that You are the Great Restorer of Losses, and that You are greater than he who is in the world.
Jesus, You came that I might have life, and have it more abundantly. You are more than able to do exceedingly abundantly above all I can ask or think.
So right now, Father God, Lord Jesus, and Holy Spirit, I ask You to lead me. Restore everything that has been stolen from me. Make the thief restore it seven-fold.
I command unpaid debts to be paid. I command money stolen to be returned. I command money devoured by the enemy and his forces to be returned, and I command it all to be done seven-fold, in Jesus' name.
Holy Spirit, please show me what steps to take. Give me sudden knowings about what to do, along with courage, willingness, inspiration, and motivation to do it. Hedge me in behind and before, Lord, and don't let me miss following You on anything.
Father, thank You for restoring all my losses seven-fold. I give You all the praise and glory. In Jesus' name, amen."
Listen:
Listen to Lindell Cooley and the choir of the Brownsville Revival as they sing "Great Is He."
I listened to this song over and over this morning, praising God for this word–and I cried like a baby. Join me in praising God for restoring your losses as you listen!
(By the way, if you like this song, you can get the professional copy here on Amazon.) (Affiliate link.)

Does this message speak to your heart today? If so, please leave a comment below. I'd love to hear from you!
Would you help me with my work of reaching people for Jesus as a domestic missionary? I need you; we are in this together!

This blog, and all of the Kingdom work we do in this community together, are made possible through your partnerships, donations, and product purchases. If you'd like to help, please check out the partnership details and products available for sale here. And, thank you in advance for helping make this blog and everything we do together for the Kingdom possible!