Who Are You Pouring Into?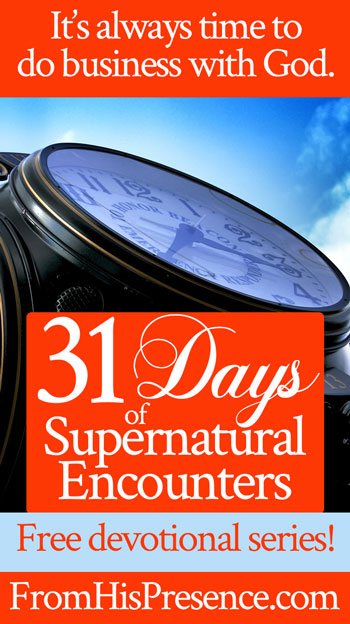 Do you feel like you are not useful in the Kingdom? Or, would you like to become even MORE useful? If so, it's time to start pouring into someone else at a whole new level.
Today, on Day 17 of our 31 days of supernatural encounters (series index here), I want to encourage you to break out of where you think you are and empower someone else.
Read: Hebrews 10:19-39
Know:
While Jesus walked here on earth, many people loved Him. (Many people hated Him, too, but today's post is not about that.) 🙂
The people who loved Him loved Him for His heart. They loved Him for His miracles. They loved Him for His power.
But one of the things they loved Him for was that Jesus empowered people and raised them up, everywhere He went.
And that was special indeed.
Jesus poured into people. He poured out His life throughout His entire ministry, not just on the cross.
Wherever Jesus went, He inspired people. He encouraged them. He equipped them for ministry. He turned ordinary people into disciples, then raised those disciples up into apostles. He breathed His Holy Spirit into them, released them, and empowered them.
Jesus was very much about serving other people.
But often, in modern days, Christians have forgotten that we are supposed to be raising other people up.
There are many reasons for this. For example:
Sometimes people are hurting so badly they forget to look at anyone other than themselves.
Some people might operate in a spirit of lack/poverty, thinking that there will be nothing left for themselves if they empower others.
Sometimes people simply have not been taught that they are supposed to build up other people.
Some people might operate in a spirit of control, not wanting others around them to be empowered.
Sometimes people think that we don't have the resources needed to empower others (financial resources, time, etc).
Often, folks simply think they have nothing to offer–nothing that other people would need!
And sometimes, people think they are not mature enough to be pouring into others. They think that if they still need to be discipled themselves, then they haven't "arrived" enough to be useful to someone else.
There could be plenty of other reasons too; this list isn't meant to be all-inclusive.
But all of those reasons are insufficient.
No matter where you are in the Kingdom, you have something to offer someone else.
You can offer an encouraging word.
You can pray with someone.
When someone has a problem that you've also had before, you can share your testimony about how God helped you with the same thing.
You can use your skills and talents to support someone who needs help with that thing.
For example:
If someone is crying, you can hand them a tissue and pray for them.
If a singer needs help with a song, and you're a skilled songwriter or producer, you can help them.
If your pastor needs help with graphic design, and you're a skilled graphic designer, you can help them. They may have a title that you don't have, but who cares? You're pouring into their ministry and supporting them, helping them become all that Jesus wants them to be.
And no matter where you are in your Christian walk, someone around you is newer in their walk than you. You can find that person and pour into them.
Everyone can pour into someone else.
You don't have to be a leader to pour into others. You don't have to have reached some imaginary pinnacle of spirituality to do this. You don't have to have special skills, talents, or commissioning.
But you do have to pour into others if you're going to be like Jesus.
Jesus was all about serving others. But more specifically, He was about pouring into others and making disciples–raising people up into God's best for them.
So today I want to challenge you:
Who are you pouring into?
If the answer is "no one," then today is the day to start. And if one or more names come to mind of people into whom you ARE pouring, then it's time to think about how you can pour into them MORE.
Hebrews 10:24-25 says:
And let us consider one another in order to stir up love and good works, not forsaking the assembling of ourselves together, as is the manner of some, but exhorting one another, and so much the more as you see the Day approaching."
I've been pondering this Scripture a lot this morning, as raising people up is heavily on my mind.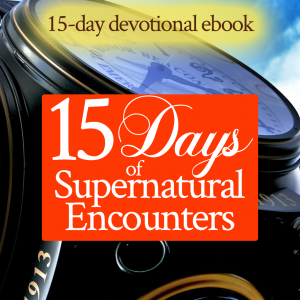 Raising up leaders–and supporting them, like a wall supports a roof–is one of the big functions of prophetic ministry. This has been one of my passions for years, and I've tried to be as diligent as possible about it.
But lately, I've had more of a burden about it than ever before. I have a group of people that I mentor in person, and I am heavily burdened for them.
So I'm asking God:
How can I pour into them more?
How can I help them more?
How can I equip and encourage them more?
We should all be asking ourselves these questions. We should consider how to stir up one another to love and good works. We need to give it a lot of thought, and act on it aggressively.
How can you stir up someone else to love and good works today?
How can you pour into someone else?
If you don't know the answer to that question, have a talk with God.
Tell Him that you want to pour into someone, but you don't know who to pour into or how to do it.
Ask Him to bring you opportunities to pour into someone else.
Ask Him to help you to notice the opportunities He sends, so you won't miss out!
And He will.
Are you willing to step out and serve, pouring into someone who needs it? I pray you will–and I pray that it will become a lifestyle for you, not just a one-time thing, if it's not already.
Pray this:
"Heavenly Father, in Jesus' name, thank You for saving me. Thank You for giving me a testimony about Your goodness and what You have done in my life.
Father God, I want to serve someone else. I want to pour into others. I want to be an inspiration to others, stirring them up and encouraging them to love and good works.
Father, please help me do this. Please give me opportunity to encourage, love, pray for, mentor, serve, and help others–and help me to notice every opportunity You send. Help me to take advantage of every one. Help me to keep my eyes on You, and not look at myself, so You can use me to serve the world.
Thank You, Father. In Jesus' name, amen."
Listen:
Listen to All Sons and Daughters sing "Wake Up," and pray:
that God would wake you up to pour into others in a new way; and
that He would use you as an agent of awakening and resurrection in others' lives, using you to raise other people up.
Does this message speak to your heart today? If so, please leave a comment below. I'd love to hear from you!
Would you help me with my work of reaching people for Jesus as a domestic missionary? I need you; we are in this together!

This blog, and all of the Kingdom work we do in this community together, are made possible through your partnerships, donations, and product purchases. If you'd like to help, please check out the partnership details and products available for sale here. And, thank you in advance for helping make this blog and everything we do together for the Kingdom possible!