It's Not Too Late for Your Dreams: My Article on The Mudroom Today!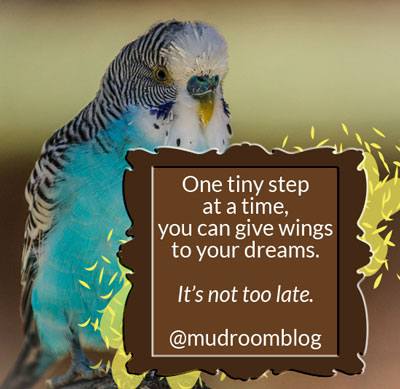 Dear, precious readers, want to hear about a few of my (very embarrassing) failings? And get encouraged to chase your dreams at the same time?
Yes? Awesome! 😉 Because I'm so excited that TODAY, for the VERY FIRST TIME (!!!), I have an article up on The Mudroom. It's my tell-all disclosure about how very bad I am at … well, something! You'll have to read it to find out what.
My article is It's Not Too Late for Your Dreams. Please hop on over to The Mudroom and check it out! Read it, share it, print it off and use it to wallpaper your foyer … send it out on your annual Christmas card … you know the drill. 😉 (Thank you, Mudroom team, for the honor of writing for you today!)
And to all my NEW guests from The Mudroom … welcome!
I'm so honored to have you stop by! I'm Jamie, and it's great to meet you!
I'm a very imperfect person who simply desires to walk in the manifest presence of Jesus more than anything else on earth. You can read more about me here, including 68 random and potentially brow-raising factoids. 🙂
You might also be interested in a few of the encouraging/prophetic words I've posted lately:
If you like what you see, sign up for free email updates and get my Supernatural Lifestyle Toolkit (a $28 value) absolutely FREE!
I call my free email subscription list "Presence Seekers University" (click here to sign up!), and I send out loads of extra stuff via email that never appears on the blog. Equipping assignments, free gifts, extra prophetic words, you name it. It's a no-brainer, in my opinion … if you like encouragement, you definitely want in. 😉
That's it! It's great to meet you! If you're new here today, I pray you'd be encouraged by what you read. Please feel free to leave a comment and introduce yourself; I'd love to meet you!
Love and hugs,
Jamie