Pray: Lord, Help Me to Trust You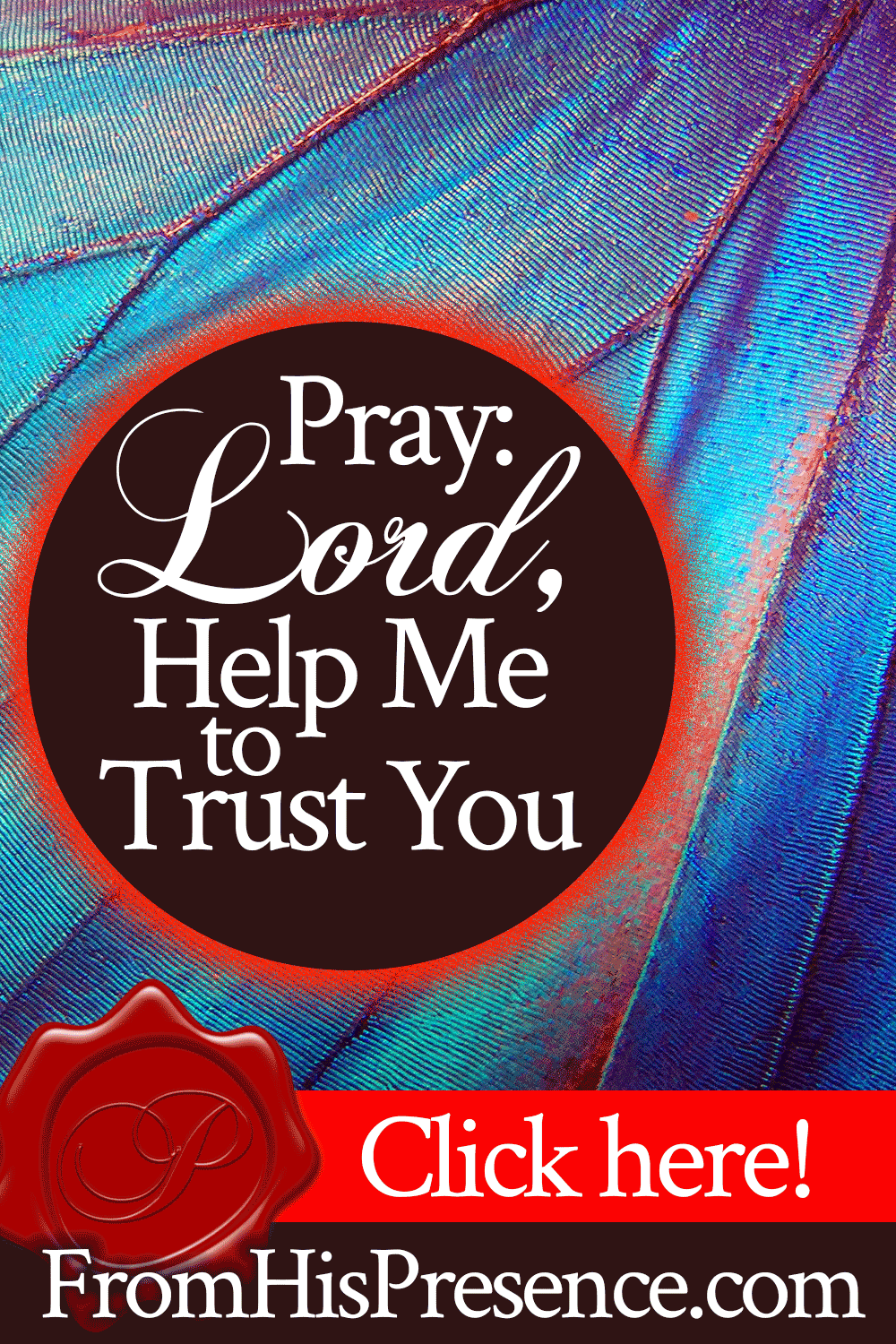 Do you ever lie awake at night, worrying about situations that concern you? Do you believe God to take care of you, but still there is a nagging fear concern or worry burden in your spirit? If so, a simple one-sentence prayer can help you today: "Lord, help me to trust You!"
This very morning, I felt really concerned about some things that have been bothering me.
I was still lying in bed, resting and trying to sleep in a little bit–but without success. I had too many things on my mind.
As I prayed about the things that concerned me, I realized that I'd been feeling stressed about these things for days. However, I also knew at the same time that God is always faithful. He has always been faithful, and He will always be faithful. Yet, I continued to worry!
Related: The Believer's Manifesto
I don't like to worry. But, more importantly, GOD doesn't like it when we worry.
His Word tells us:
"Be anxious for nothing, but in everything by prayer and supplication, with thanksgiving, let your requests be made known to God; and the peace of God, which surpasses all understanding, will guard your hearts and minds through Christ Jesus" (Philippians 4:6-7 NKJV).
Nevertheless, there I was, worrying away. And I knew my worry wasn't from God.
Suddenly, a simple, one-sentence prayer welled up in my spirit:
"Lord, help me to trust You!"
I know that's a tiny prayer. It's not complicated or original. But, in that moment, as soon as I prayed that one-sentence prayer, it hit home.
As soon as I prayed, "Lord, help me to trust You," I calmed down instantly.
The worry that had plagued my heart vanished. Peace filled my heart. I felt suddenly and strangely comforted, where I had truly been worried before–even though I was fighting off that worry (knowing that worry is wrong).
I just had not been successful fighting off the worry–until I prayed that simple, one-sentence prayer.
And it occurred to me that here is yet another application of Jesus' teaching us that we can do nothing without Him.
Sometimes, we "get" Jesus' commands in one area, but we forget to apply them in other areas.
In my case, I know I can't wake up or go to work or be a parent or anything else without Jesus' help. But I had been doing my level best to trust the Lord on my own.
I hadn't intentionally been operating in pride or thinking I could trust Him by myself; but it had simply never occurred to me to ask God for help with something so simple as trusting Him.
And there I was, trusting Him with my head but worrying away with my heart. But as soon as I asked Him to help me trust Him, those worries truly left and I felt the deepest sense of peace, comfort, and calm. It was beautiful, and it was a HUGE relief to my tormented emotions that were being beaten up with worry.
Yes, I admit it: I needed help today to trust God. But as soon as I asked Him for help, He helped me.
What about you? Do you need help to trust God today too?
VICTORY IN THE CAMP OF THE LORD, VOLUME 1:
Healing from Fear
Struggling with fear? God wants to heal you.
In this book, Jamie shares how to heal from fear, intimidation, panic attacks, and even a physical inability to breathe! Download Victory in the Camp of the Lord Volume 1: Healing from Fear today and learn how to beat the spirits of fear, python, and intimidation in the name of Jesus.
Do you know in your head, and even in your heart, that you can trust God? Do you know for sure that He's faithful, and you're determined to cling to that? But all the while, do you still find yourself worrying–even though you don't want to be worrying?
If so, the same prayer might help you today. It's a simple prayer. You don't have to make it any more complicated than that one sentence:
"Lord, help me to trust You!"
Why not take a moment and pray that prayer right now?
Will you commit your concerns to the Lord right now and ask Him to help you trust Him? Will you surrender your concerns to Him about:
your spouse
your job
your business
your health
… and everything else in your life?
Will you breathe out the simple prayer, "Lord, help me to trust You" … and admit that you are totally dependent on Him even for this most basic of Christian duties (that of trusting God)?
Try it, and tell me how it works for you. Because when we call, He will answer. Pray "Lord, help me trust You" … and depend on Him to deliver you from worry today!