Dream Interpretation #5: Spiders and Healing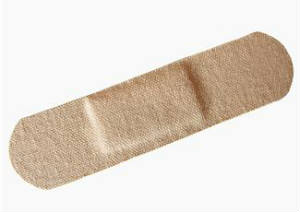 Today's dream interpretation is for Miss D. Miss D sent me the following dream:
My ex-husband had 3 pet spiders that he kept in medium-large wire crates that sat in the living room floor. Obviously not something you would keep a spider in due to the fact that the spider could easily get out. (In reality, as well as in the dream, my ex-husband was terrified of spiders.) I advised him that the spiders could get out and harm our child. In reality we do not have children, but in the dream we had a son, about 5 years of age, with blonde hair. My ex-husband did not seem concerned and shrugged it off. However, I knew deep down within me that it was going to happen.
Next thing I knew, one of the spiders got out and bit me on the calf area of my right leg. In the dream I "knew" that this spider had a mission to come after me and bite me. It created a large, dark area on my leg. 
The next thing I recall is that my ex-mother-in-law (whom I had a good relationship with and is a Christian) tells me that I've got to take off my "Band-Aid" and allow air and light to get to this nasty, infectious wound. She also advised me to stand on a chair or lift the chair above my head. (I can't remember which one.)
Let's look at some of the symbols here:
Spiders represent an occult attack.
I believe the wire crates may indicate that her ex-husband thought the occult situation was under control, but it was not.
A child represents somebody that's innocent or the next generation.
The number 5 represents grace and redemption.
Your right side represents what you have faith and strength to believe God for now.
Your leg is what supports you and empowers you to walk.
The "Band-Aid" is something that covers a wound.
I believe that air, as it's used here, represents the fresh breath of the Holy Spirit, and light represents transparency and the illumination of the Holy Spirit.
I believe the "standing on a chair" part also alludes to transparency. When you stand on a chair, everyone can see you.
So here is what I believe the Lord is saying to Miss D through this dream:
Were you in a situation where you witnessed someone involved in the occult? If so, that person might have thought it was contained and that they could control it. However, it wasn't contained, and they couldn't control it.

You were innocent, and the fruit of your life was innocent. You knew it and you tried to protect yourself, but you were harmed by this occult attack. Your faith and strength to believe God was attacked, and this impacted your ability to walk out your life in power.

But precious sister, Papa is your Healer. He has redeemed you and bought you back out of all that. You are no longer involved in this situation; it's in your past. Papa wants to give you your strength back. He's restoring your faith and ability to live a powerful life in Christ.

Taking off the Band-Aid means getting transparent; uncovering this wound that you thought you should cover. It festered in the darkness. So now, I encourage you to allow the Holy Spirit to breathe openly on this wound. Let the light of day shine on it, so the Holy Spirit can shed light on the issue. He will bring illumination, healing, and restoration to your life.
Now it's Miss D's turn. Precious Miss D, does this resonate with you at all? If so, would you please leave a comment below and let me know? Thanks!
Related posts: