Prophetic Words for 2023, Part 3: REWARD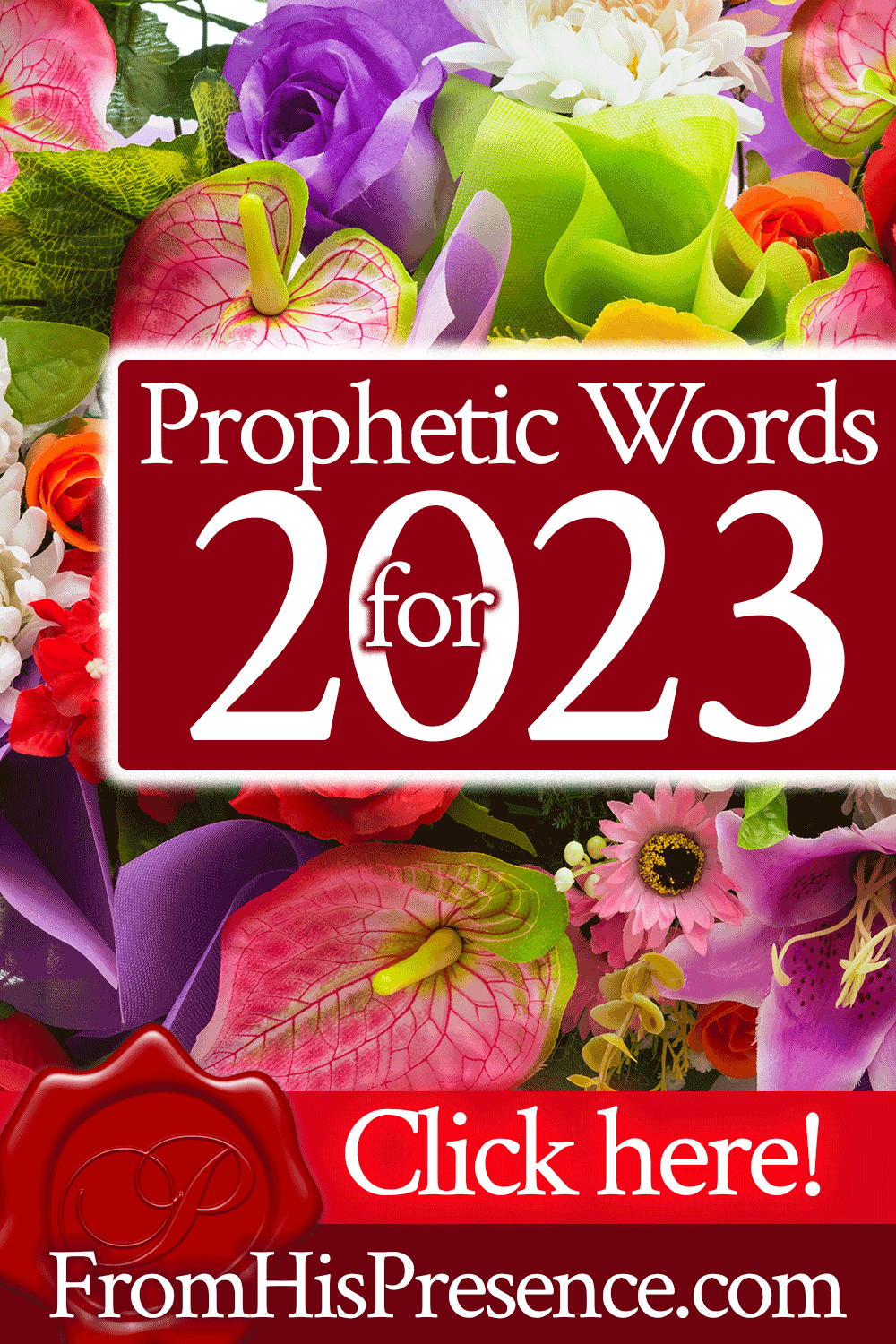 This is the third in a five-part series of prophetic words for 2023 that the Lord gave Jamie for the Body of Christ. We are sharing these words in a series of several articles because we feel they are so weighty and healing that each one deserves a good amount of meditating upon before we move on to the next part of the word. Be sure to check out Part 1, Part 2, Part 4, and Part 5 of this series of prophetic words for 2023 as well.
As we talked about in Part 1, I heard the Father say for 2023:
"Get ready to see the mighty works of God!"
He went on to say that we should get ready to see His mighty works in six areas:
Wellness (see Part 1)
Wholeness (see Part 1)
Dreams fulfilled (see Part 2)
Reward
Captivating presence and glory of God (see Part 4)
Relationships (see Part 5).
I asked Him to elaborate, and He spoke the following regarding reward:
The Father says to you today:
"You have not believed Me for great reward until now, but I am proud of you for believing it now.
I have always promised you reward. In fact, I made believing for reward a condition for approaching Me! And now that you are believing Me for reward, I am going to shower you with rewards greater than you imagined, and faster than you imagined.
You underestimate My desire to reward you. When we are alone together, I can't stop showering My affection on you. It is an intimate thing to be alone with you, and it is very special to Me. Knowing that you would take the time out of your busy day just to be with Me means the world to Me.
Yes, I know that I deserve your time and attention. But that you give it to Me—that is what warms My heart!
Just the same way you cannot stop kissing your children and smooching their little heads, I cannot stop doting on you. I am a good, good Father! Being a Father is who I am, and it brings Me such joy to be with You, My child.
You have to stop believing you have to earn everything.
You do have to work and labor and be diligent, yes. But as you do that, focusing only on what I ask you to focus on from moment to moment, I will take care of you and shower you with blessings.
Ask Me for it today; ask Me to demonstrate this! Then, sit back and dote on Me like I dote on you! You will ask what you will, and it will be done for you.
I love to do things for you so that your time and attention can be focused on Me.
And is that not the greater portion? Isn't it better to let Me be your inheritance while I provide you with everything you need, want, and desire, than it is to work and slave for absolutely everything?
You desire seed, and I will provide it. You desire everything I have for you—everything that I have outlined in My Word—and you shall have it. But I need you to take your rest to a new level. Trust Me and dwell in Me, and let Me give you the desires of your heart.
Test Me in this. Read Psalm 37 over and over, and see what I will do for you.
Behold, I stand at the door and knock. And if you will sup with Me, allowing your attention to be focused on Me completely, then not only will you be more rested than you've ever been—but you will be more rewarded than you've ever been.
I have five "R"s to tell you of today: rest, reward, receive, redemption, and restoration.
Happy Notes
"I recommend this book. Couldn't stop reading it."
That's what Beth from the UK said about our prophetic digest ebook for 2023. This ebook is called Pray, Prophesy, Pioneer 2023: Uncharted Territory, and it's instantly downloadable.
Pray, Prophesy, Pioneer 2023 contains all the prophetic words the Lord gave Jamie for 2023, as well as extra freedom and deliverance resources and prayers not released anywhere else.
I am restoring what the enemy stole. He will give back seven times more than he stole, for I the Lord am forcing the situation. You will rest in Me and receive.
Ask Me for what you will, and it will be done for you, for I am redeeming the time. You will come full-circle to where you would have been if you had taken a different path five years ago. Look up; My redemption draws nigh! I am restoring the years the locusts have eaten, for I have heard your fasting and prayer.
Love, your Abba Father."
Did the Lord speak to your heart through these prophetic words for 2023 today? Will you choose to believe Him again for your dreams fulfilled? If so, leave a comment below!