Captivating Presence and Glory of God (Prophetic Words for 2023, Part 4)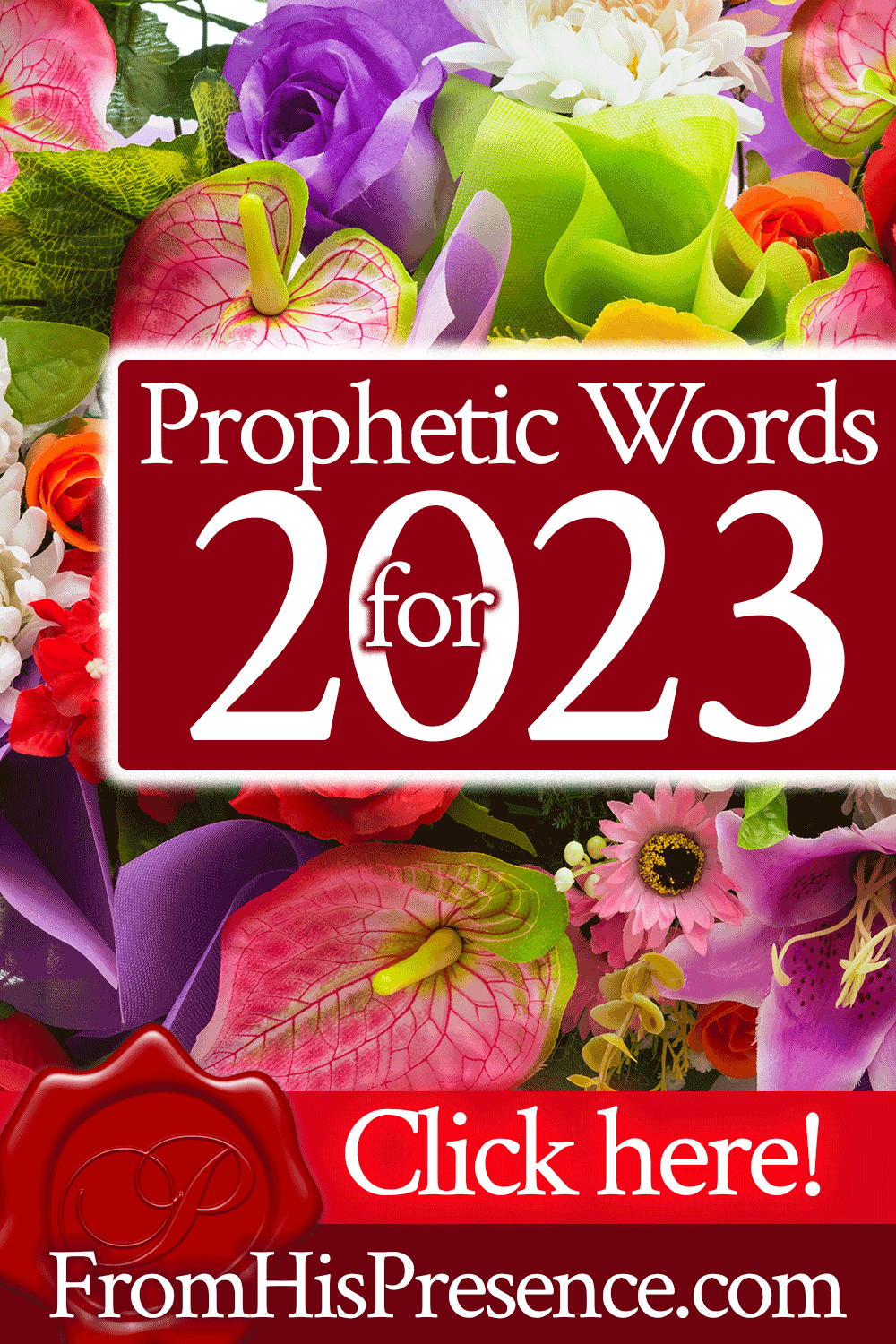 This is the fourth in a five-part series of prophetic words for 2023 that the Lord gave Jamie for the Body of Christ. We are sharing these words in a series of several articles because we feel they are so weighty and healing that each one deserves a good amount of meditating upon before we move on to the next part of the word. Be sure to check out Part 1, Part 2, Part 3, and Part 5 of this series of prophetic words for 2023 as well.
As we talked about in Part 1, I heard the Father say for 2023:
"Get ready to see the mighty works of God!"
He went on to say that we should get ready to see His mighty works in six areas:
Wellness (see Part 1)
Wholeness (see Part 1)
Dreams fulfilled (see Part 2)
Reward (see Part 3)
Captivating presence and glory of God
Relationships (see Part 5).
Happy Notes
"I recommend this book. Couldn't stop reading it."
That's what Beth from the UK said about our prophetic digest ebook for 2023. This ebook is called Pray, Prophesy, Pioneer 2023: Uncharted Territory, and it's instantly downloadable.
Pray, Prophesy, Pioneer 2023 contains all the prophetic words the Lord gave Jamie for 2023, as well as extra freedom and deliverance resources and prayers not released anywhere else.
I asked Him to elaborate, and the Lord Jesus Christ spoke this to you today regarding the captivating presence and glory of God:
"You woke up this morning with unspeakable joy, and that is because I passed by in the night in person and revealed My glory to you. It was a special visitation while you slept, and although My presence is always with you and My Spirit is always with you, this was a visitation of My glory.
In this visitation, I downloaded to you wild ideas and witty inventions. Now you woke up knowing what you should do, and it is because I did not pass you by in the sense of forgetting you; but I did pass by you with My glory, for I have NOT forgotten you.
You should expect many visitations of My glory this year. When I visit you with My glory, I change you. I comfort you and teach you what you should do.
I am God who rescues you, and I am rescuing you from the doldrums of life by visiting you with JOY this year. I am God who will not pass you by, but who will pass by you many times this year with manifestations of who I am that you have not seen before. You have suffered much in recent years, and I aim to restore the joy of your salvation.
Expect to drip with peace and joy this year. Expect to hear Me breathing out love notes to you while you sleep. In the silence and stillness, I will manifest Myself to you and heal everything that is gone wrong.
Did I not tell you that I would manifest Myself to you if you keep My Word?
And you have kept it most faithfully and ardently. You have endured many war wounds from the keeping of My Word, but I am going to make it all up to you this year with My presence.
Remember what I told you in Mark 10:29-30:
"So Jesus answered and said, "Assuredly, I say to you, there is no one who has left house or brothers or sisters or father or mother or wife or children or lands, for My sake and the gospel's, who shall not receive a hundredfold now in this time—houses and brothers and sisters and mothers and children and lands, with persecutions—and in the age to come, eternal life."
Remember also what I told you in John 16:24:
"Until now you have asked nothing in My name. Ask, and you will receive, that your joy may be full."
And remember that Psalm 16 tells you that in My presence is fullness of joy. Do you not wonder why then I said to you in John 16:24 that fullness of joy comes from asking and receiving? Does it not seem contradictory to you?
No, I tell you; it is not contradictory at all. Asking brings you the ability to receive and fullness of joy, and My presence brings you the same fullness of joy, because it is the same thing!
It is because in My presence you also receive! You should expect answered prayers this year like you have never seen, all from the manifestations of My presence and glory.
When I visit you, you will automatically receive, for I am the Fount from which all good things come! I am truly the Fount of Every Blessing, and you have been right to love My presence first and foremost all these years—but this year, the Fountain that is Myself will overflow to you and, as you are captivated by My glory, all the things you need, want, and desire will be done for you as well.
You have done well to believe Me, My child.
Rest in My presence and learn to abide in My love without ceasing. Ask Me for everything you need, want, and desire, and it will be done for you. Out of My goodness I shall provide for you, for I dote on you and you know Me more than you ever have.
With relationship comes privilege, and your relationship with Me is the supreme privilege of your life. I am going to make sure you are well compensated this year for your sacrifice, and it all begins today with marvelous visitations of My presence and glory.
I love you, My child. Never forget that.
With love from your Jesus."
Is the Lord searing these prophetic words for 2023 into your heart today as you read? If so, leave a comment below!