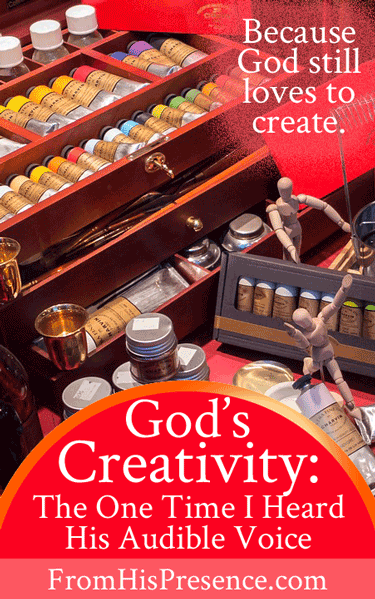 I have heard the audible voice of God only one time.
It was about 2 AM. I was in bed and had just woken up. I was just lying there quietly, and I heard God speak to me. It was His audible voice; I heard it with my physical ears. He spoke only one word:
"Jamie."
That was it. Only my name.
Then, in my spirit, I heard Him call me to get up and go into my office with Him, and do some scrapbooking.
Odd, huh? Scrapbooking, of all things!
Back then, scrapbooking was my primary creative outlet. I wasn't writing at the time, and I don't think I was involved in music either. However, I did love to scrapbook, and I had several different albums in the works. But I usually worked on them during daylight hours—not at 2 AM. 🙂
Nevertheless, I obeyed. I figured if God took the trouble to speak to me with an audible voice, I should probably obey!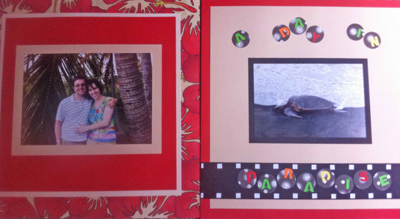 So I went into my office and began to make scrapbook pages. I felt supernaturally inspired, and the pages were coming together nicely.
Then the Lord into my spirit, as clear as a bell, something that rocked my world (and has been rocking it ever since).
He said:
"I still love to create."