Encouraging Word: The Slowness of Answered Prayer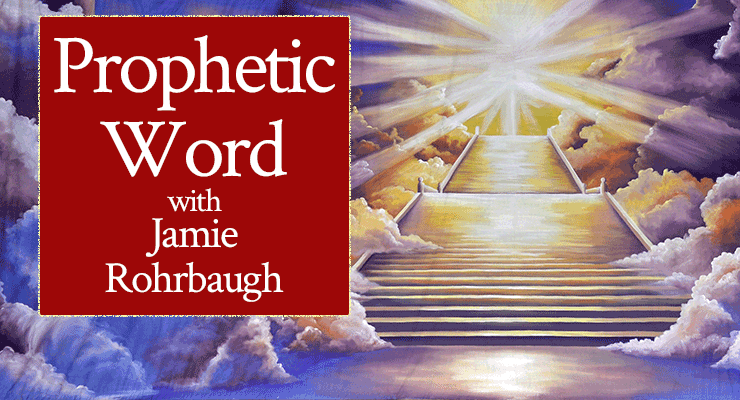 Beloved, are you feeling frustrated today by how slowly God seems to be working on your behalf? If so, I want to encourage you.
You are not alone in your frustration.
One of the greatest struggles I have had throughout my entire Christian walk is the slowness of God. People sometimes say "We're a microwave generation, but we serve a slow-cooker God," and they are RIGHT. We tend to think we deserve and even want everything immediately, but God simply doesn't work that way.
When God sent the Israelites over the Jordan into the Promised Land, He told them that He would drive out their enemies from before them. But then He said:
"I will not drive them out from before you in one year, lest the land become desolate and the beasts of the field become too numerous for you. Little by little I will drive them out from before you, until you have increased, and you inherit the land" (Exodus 23:29-30).
I find that very interesting–and very relevant for where we often find ourselves today. Don't you?
God is such a merciful God.
However, His mercy often sure looks different from how we want and expect it to look. And therein lies the rub. 🙂
For me personally, I study the Scriptures avidly and with a passion–and I believe God. I believe that He meant and will do everything He said He will do in His Word, if I meet the conditions He lays out.
The problem is that He never says when He will do it. He only occasionally says how fast He will do it. Most of the time, we are left with simply knowing that we have to trust Him, and He will come through for us.
That "trusting" part can be hard if we're not careful.
When we have a specific timeline in mind, and God doesn't meet our timeline, it can be disappointing if we let it become so. When we ask God to do things a specific way, and He doesn't choose to execute His plans in that particular way, that can be hard to deal with too.
But I'm learning more and more that God's promises are "yes, and in Him amen," as it says in 2 Corinthians 1:20:
"For all the promises of God in Him are Yes, and in Him Amen, to the glory of God through us" (2 Corinthians 1:20).
… And I learn more and more as the years pass that God WILL do what He said He would do … but His timeline is often totally different from mine.
This is a hard thing to learn, and a harder thing to accept if you look at the big picture.
When I look at goals I've had for years, and I see only SLOW progress, it can be very difficult to not get discouraged. It is hard for me sometimes–and I'm being completely transparent here–it is hard for me sometimes to remember to thank and praise God for what He HAS done when I want what He hasn't done yet, but has promised SO very badly.
If I look at the big picture, it can be hard:
Hard to not get frustrated when I think "It took this long to get here; how much longer will it take to get there?"
Hard to stay motivated when it feels like I am not reaping the reward of my labors that I want to reap.
Hard not to get offended against God.
That's why I don't think that looking at the big picture is always the thing to do.
Of course, I'm speaking in general terms here. This is not a complete treatise on life; it's an encouraging word about how to deal with the slowness of answered prayer. So what I am saying below may not apply to every single situation.
However, when I think about the slowness of answered prayer and get frustrated sometimes, I think I get frustrated because I fail to remember the words of Jesus in Matthew 6:25-34:
"Therefore I say to you, do not worry about your life, what you will eat or what you will drink; nor about your body, what you will put on. Is not life more than food and the body more than clothing?

Look at the birds of the air, for they neither sow nor reap nor gather into barns; yet your heavenly Father feeds them. Are you not of more value than they?

Which of you by worrying can add one cubit to his stature? So why do you worry about clothing? Consider the lilies of the field, how they grow: they neither toil nor spin; and yet I say to you that even Solomon in all his glory was not arrayed like one of these.

Now if God so clothes the grass of the field, which today is, and tomorrow is thrown into the oven, will He not much more clothe you, O you of little faith?

Therefore do not worry, saying, 'What shall we eat?' or 'What shall we drink?' or 'What shall we wear?' For after all these things the Gentiles seek. For your heavenly Father knows that you need all these things.

But seek first the kingdom of God and His righteousness, and all these things shall be added to you. Therefore do not worry about tomorrow, for tomorrow will worry about its own things.

Sufficient for the day is its own trouble" (Matthew 6:25-34 NKJV).
I do usually remember to seek first the Kingdom of God. But that "do not worry" part? In the King James Version, it actually says "Take therefore no thought for the morrow." WHOA! Take no thought for the morrow? I DEFINITELY fail to obey that command.
Daily.
Sad, I know.
How about you? Where do you stand on this?
Is this easy for you to obey or hard for you to to obey–this command "do not worry about tomorrow" and "take no thought for the morrow"?
I suspect that most of us spend a lot more time taking thought for the morrow than we ought to. And since Jesus said that we should take NO thought for the morrow, maybe that's where we go wrong sometimes.
I don't believe that we should forget the practice of making goals and things like that.
Other parts of Scripture do specifically tell us to get a vision, write the vision, and plan ahead in some ways. But I believe the difference between the two appears to be an unholy obsession and striving towards the morrow–a worrying and panic and fear about tomorrow's result, tomorrow's deadlines, and next year's goals.
After all:
"Unless the Lord builds the house, they labor in vain who build it;

Unless the Lord guards the city, the watchman stays awake in vain.

It is vain for you to rise up early, to sit up late, to eat the bread of sorrows; for so He gives His beloved sleep" (Psalm 127:1-2).
And as Jesus said:
"I am the vine, you are the branches. He who abides in Me, and I in him, bears much fruit; for without Me you can do nothing" (John 15:5).
So beloved, what's the takeaway for you and for me today?
Simply this:
Trust God.
I know it's frustrating when He doesn't answer with the speed and rapidity that we prefer. I know it's hard when we want everything now, now, now, now, NOW and He answers slowly, slowly, slowly, slowly, and slowly.
But God is not a man that He should lie. He always keeps His promises, and He will keep His promises to you:
And as we wait …
As we grow …
He is growing our shoulders to be able to handle the weight of the blessing.
And THAT, my friend, is a big deal. The fact is that we often are not ready or equipped to carry the marvelously-huge blessings God has promised. Therefore, in His mercy, He provides mercy drops that we can practice with.
And if we will just be faithful with the mercy drops …
If we will continue to learn and grow as we steward the mercy drops …
If we will praise Him throughout the process and continue to seek Him first …
Those mercy drops will get bigger and bigger until they have become both the early AND the latter rain poured out TOGETHER.
I'll leave you with this promise:
"Be glad then, you children of Zion, and rejoice in the Lord your God;

For He has given you the former rain faithfully, and He will cause the rain to come down for you—the former rain, and the latter rain in the first month.

The threshing floors shall be full of wheat, and the vats shall overflow with new wine and oil. So I will restore to you the years that the swarming locust has eaten, the crawling locust, the consuming locust, and the chewing locust, My great army which I sent among you.

You shall eat in plenty and be satisfied, and praise the name of the Lord your God, Who has dealt wondrously with you; and My people shall never be put to shame.

Then you shall know that I am in the midst of Israel: I am the Lord your God and there is no other. My people shall never be put to shame" (Joel 2:23-27 NKJV).
Beloved, God may be coming slowly, but He IS coming to rescue you.
He IS coming to pour out His Spirit on your sons and daughters.
He IS coming to answer your prayers.
He IS coming to provide for all your needs.
He IS coming to your wedding–the wedding He has pre-arranged and paid for before the foundation of the earth.
He IS coming to build your business or ministry and grow it the way you dream of–and more.
Over time.
I can promise you this, and so does the Word promise you this: it will take time. It will not happen all at once; "little by little" He will drive them out before you. Little by little He will execute His great, big plans for your life.
But He is worth waiting for, beloved. He's worth it–and His highest and best and most perfect will for your life (as opposed to His permissive will) is worth waiting for too.
Will you wait on the Lord today?
"Wait on the Lord; be of good courage, and He shall strengthen your heart; wait, I say, on the Lord!" the Psalmist wrote. And you know what? Holy Spirit would never have inspired him to write that if He didn't know that we would need that encouragement:
That the wait would be hard and difficult sometimes;
That God is almost always slower than we want Him to be;
That it would be easy to get discouraged while we wait;
That our hearts would need to be strengthened for the wait, the hope deferred, and the expectation …
… But that we needed to be reminded to WAIT anyway.
Beloved, God is coming on your behalf.
He may not be coming in your time, and He certainly hasn't done everything I want Him to do in my time either. But you know what? He is faithful anyway. His plans are better. His timing is best. His ways are perfect and are past finding out.
But if we will wait for Him …
Continuing to praise Him …
Continuing to pray …
Constantly thanking Him for what He HAS done AND for what He is going to do, based on His Word …
If we will continue to obey …
Then, over time, your slow-cooker Father will cook up such marvelous blessings that His provision in every way overflows all your need.
Be encouraged today, beloved. Seek first the Kingdom of God, and His righteousness, and ALL these things will be added to you.
Pray this with me:
"Father God, thank You for perfecting all things that concern me. You are my God; my times are in Your hands (Psalm 31:15).
Lord, forgive me for worrying about tomorrow.
I confess that I have excelled in worrying about tomorrow, and I repent of it. Please forgive me, Father. Cleanse me with the blood of Jesus. Make me clean, and fill me with Your Holy Spirit.
Father, I ask You to give me a deposit of Your patience and Your perseverance.
Help me to thank You and praise You throughout the process. Help me to take no thought for the morrow. Please help me to seek first Your Kingdom and Your righteousness, and all these things will be added to me.
Father, I ask in Jesus' name that You would help me to wait on You, and I pray that You would strengthen my heart today. Thank You, Father. In Jesus' holy and precious name I pray, amen."
Does this word speak to your heart today? If so, leave a comment below. I'd love to hear what's going on in your life, and what Father is saying to you!