Prophetic Word: Fight for Your Rest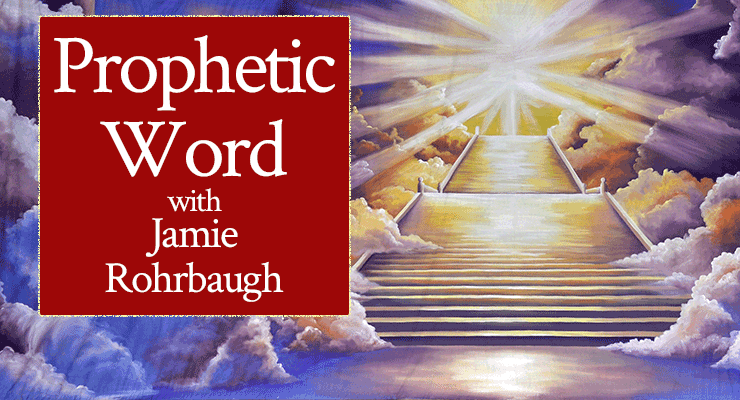 Hey beloveds,
The Lord showed me today that many of you, His children, have been trying to rest–but the enemy has been trying his hardest to destroy your season of rest. If that's been happening to you, the Lord says to you today:
"My beloved child, fight for your rest.
You don't wrestle against flesh and blood, but against principalities, powers, the rulers of the darkness of this age, and against the spiritual hosts of wickedness in heavenly places. You feel this warfare, whether you have identified it or not.
The constant pressure you feel pushing against you and stressing you out is witchcraft that has been levied against you. This witchcraft against you and your life and ministry is coming from multiple sources. Some of it is from the rebellious people the enemy has surrounded you with. Some of it is from ancient history: things and people that you thought were long in the past, but in reality the devil has stirred them up.
Now that you know, do not allow ancient history to have any access to you.
Your protection is My blood. Your protection is by eating My body and drinking My blood through the Last Supper communion ritual I instituted and ordained for you. Your protection is in wearing ALL the armor of God at all times.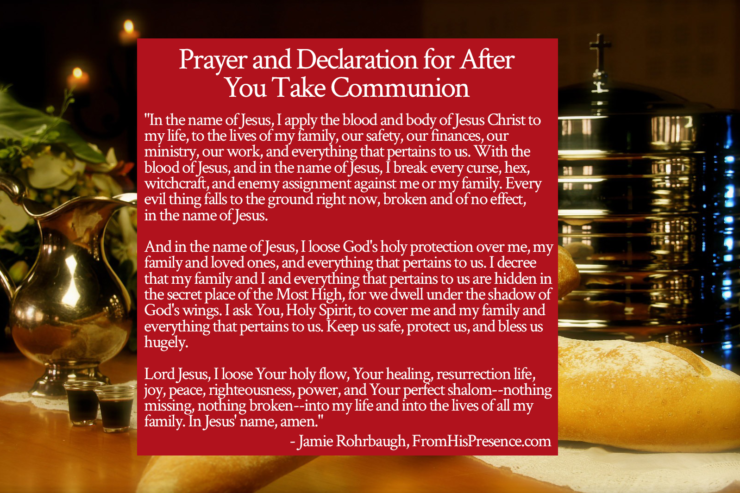 You must fight for your rest today and every day going forward.
You have been through a time of healing, which is not over yet. When you get to the end of the minimum time I prescribed, you will likely need still more healing. At that time, however, whether you feel like it or not, you will have healed enough to be able to make the choice for yourself to continue resting.
If you will heed Me, resting will now become a lifelong thing.
Do not fear the lack of productivity, for I am your Shepherd and you will not lack any good thing. Resting will not hamper or hinder your productivity. Indeed, rest will enhance your productivity.
I have changed you, and you have not known I was doing it. You used to think stress was normal, but now you know it's not. You have entered more deeply into My Kingdom, where you indeed found righteousness, PEACE, and joy.
Now that you know that peace–My peace–you will never be satisfied with anything else. Stress will always feel foreign to you from now on, for you have tasted and seen that I am good–and that I am your God of PEACE and shalom–nothing missing, nothing broken.
Stress is a sign that your rest is broken, and stress is not from Me.
You need to make changes in your life, and I have brought you far enough that you can make them now. You are healing, even if you haven't known it. Although the enemy is attempting to steal your rest, I have rested you anyway. I have led you beside green pastures and watered you beside still waters. I am restoring your soul.
But the process of healing and rest is not finished yet.
I need you to keep resting on purpose. You need Me and this rest more than you can possibly imagine, and in the place of rest is where you will find Me.
So fight for your rest. Maintain your peace. Put up boundaries to protect your time as you need to; as you know is wise. Seek Me and My wisdom, and allow Me to comfort you. Receive My body and blood daily through your communion glass, and trust Me.
I am healing you. I am restoring the years the locust has eaten.
You may not see it yet, but your faith in Me is strong and I will reward your faith. Have I not said that "He who comes to God must believe that He exists, and that He is a rewarder of them that diligently seek Him"? I did say it because I do reward you, and I will reward you. Hold fast to Me. Hang on to your faith in Me. Do not waver or let go, for I am with you," says the Lord God.
"I will strengthen you. I will uphold you with My righteous right hand. I see the pain you are in, and I know it, for I Myself have borne it–along with the pains of all the world. Do you not think that hurt? Indeed, it hurt very much, but it was not in vain. And since I have taken your pain upon My own body, you do not have to carry it anymore.
Your healing is here, for your healing is in Me, and I am here. I am your help in times of need. I am where your help comes from. Look to Me, and I will give you rest," says the Lord.
Do you receive this word today? If this word was for you, take a minute and thank the Lord for everything He said. Receive His promise and believe Him! Then, leave a comment below!