Prophetic Word for March 2021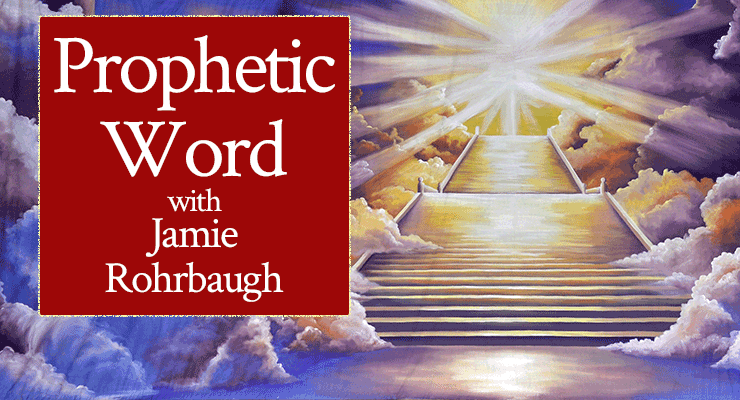 Beloved, have you been wondering what the Lord has in mind to do in your life in March? If so, I pray today's prophetic word for March 2021 will encourage you and serve as confirmation of what the Lord has already put in your spirit.
This is what I sense the Lord doing prophetically in March:
1. I believe the Lord will do miracles in March that you've never seen before, but you will have to contend like you've never contended before.
This is a season in which the Lord expects us to write the vision, make it plan, attach a due date to it, and tell Him specifically and daily what we are asking Him to do for us.
This is also a season of fasting with prayer for many. If you are already fasting, I encourage you to persist. If the Lord is leading you to start a fast, but you have not yet begun, then I encourage you to press into the fasting call of God.
Related: Find the encouragement and practical mentoring you need to fast gloriously in this free blog series about fasting and prayer.
2. You have a blank check with God. Remember that this month and every month.
But you are entering into a season in which you will HAVE to be aware of your blank-check status deep down in your heart. It will have to be revelation, not just information, because the Lord is taking you onto territory you have never experienced before.
His provision will be central to your path; His guidance and instruction will be irreplaceable; His wisdom will see you through. BUT, you have to believe.
If you do not maintain your faith, staying firm in faith without wavering even one iota, you will not be able to survive this season without taking some arrows from the enemy. The warfare that is coming against you is stronger than ever, but you are also stronger than ever.
To get through, you'll have to remember that faith is a CHOICE. REFUSE to back down or waver. CHOOSE FAITH daily.
3. Pray for the Captain of the Lord's armies, Jesus Christ, to dispatch His hosts on your behalf.
Our God is in charge of all the armies of Heaven, as well as His army of believing believers here on the earth. Pray to the Lord of the harvest, who is also the Lord of all those hosts, to dispatch and release His armies to war and gather on your behalf. Read Malachi 3 for more about the blessings the Lord of hosts wants to send you if you obey Him.
4. Go out and get it. You HAVE to go out and get it.
Our Father is not raising weak children; He is raising up mighty children with strong shields of faith and enough backbone to hold their shield of faith in the air. His grace is sufficient to help you when you feel weak, as well.
In March, the Lord is calling you to go out and get your blessing. It is already yours; go get it. Make sure all your actions line up with His Word plus practical, Scriptural applied wisdom, but go get it.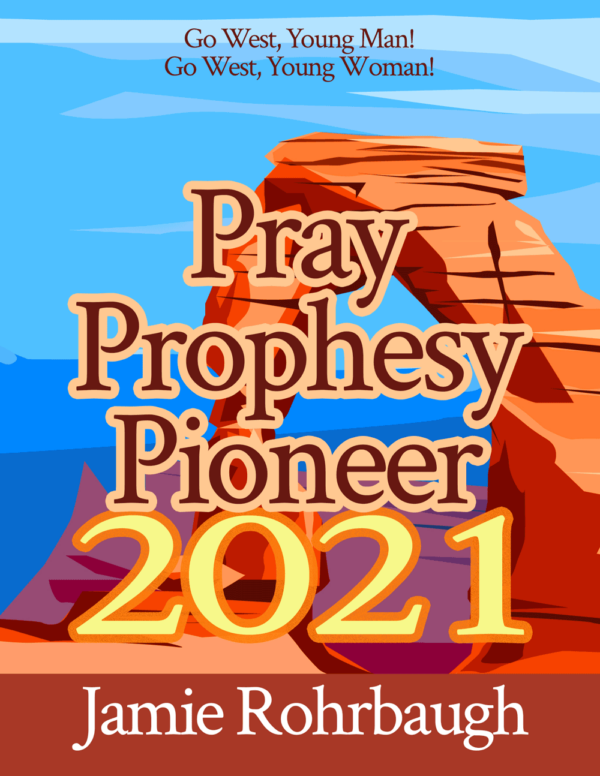 5. The warfare against you is higher than it has ever been before. Be aware of this and abide in Jesus more closely than you ever have before.
The thief has been trying to steal your enjoyment of your calling; your job and work; your peace of mind; your focus; your inspiration; your motivation; your encouragement; and your support. Everything that has been a help to you is being attacked.
BUT, all of those things are not UNDER attack. You are not UNDER anything unless you choose to place yourself there. The Biblical truth is that YOU are MORE than a conqueror through Christ who loves you and gives you strength (Romans 8:31-39).
But you need to be aware that the attacks are coming because you're on the verge of the biggest breakthrough of your life.
The enemy does not try to steal where there is no treasure to steal. The thief does not break into a house without treasure. Your calling and anointing are precious, and the enemy has been trying to rob you of your effectiveness in your calling.
Fight back harder by abiding in Jesus more.
These are the days of fasting and prayer for a reason. Abide in Jesus. Become obsessive about resting in Him, speaking the Word out loud over yourself, praying in the Spirit, and meditating on His Word. Become obsessive about stewardship and obedience in every area.
The enemy cannot compete with obsessive obedience to God's Word. The enemy cannot overthrow you when you are obsessively abiding in Jesus.
Say this every day: "Jesus, You are my Magnificent Obsession."
And then act like it. Even if you have lost all hope, act like it. If you feel you're going to break, act like Jesus is your Magnificent Obsession anyway–because He is.
Even if you feel you just want to stay in bed and not get up–or like you just want to go to bed to make the day go away–act like Jesus is your Magnificent Obsession, because He is. REFUSE to back down; refuse to be cast down; refused to give in.
Second Corinthians 4:7-11 describes the experience of many believers in this season:
"But we have this treasure in earthen vessels, that the excellence of the power may be of God and not of us.

We are hard-pressed on every side, yet not crushed; we are perplexed, but not in despair; persecuted, but not forsaken; struck down, but not destroyed—always carrying about in the body the dying of the Lord Jesus, that the life of Jesus also may be manifested in our body.

For we who live are always delivered to death for Jesus' sake, that the life of Jesus also may be manifested in our mortal flesh."
Your treasure–your calling and ability to live for Jesus–is in the earthen vessel of your body. And right now, many of you are feeling like you are going to collapse and die on the inside because of the weight, frustration, and attacks you have been going through.
But you won't. You will not die. You may be pressed, but you're not crushed.
You are persecuted, but the Lord has not abandoned you. But you need to know that the only way to get through this season is to press into Jesus more than you ever have before.
Beloved, the heavens are opened to you by the blood of Jesus. In March, the Lord is urging and compelling His people to PUSH into Him for miracles:
Beloved, does this prophetic word for March 2021 confirm what God has been showing you for your own life? If so, leave a comment below! I'd love to hear what Holy Spirit is saying to you!