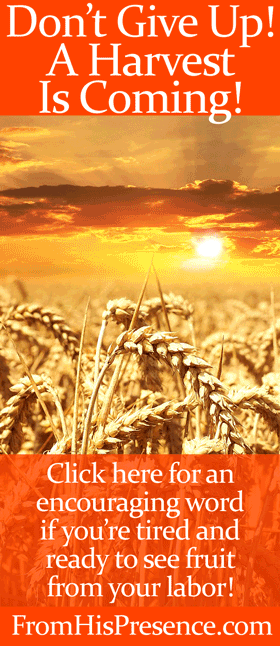 Have you gotten tired from working so hard? Do you ever feel like your labor has no reward? Are you tempted to quit RIGHT NOW? If so, I have an encouraging word for you today.
How it all started:
Once upon a time, I was feeling a bit tired and discouraged. I had been working very hard, and sometimes you don't see the reward of your labor right away, you know? I was definitely in the mood for some reward; something to renew my level of inspiration and re-energize me to keep on working.
So I prayed Psalm 91:15 and asked God to honor me, like He loves to do. (God will honor you too, if you ask; read all about that radical prayer here.) It's been awhile since I've really dug into that promise, but I want my life to always be clothed in honor AND reward. So I asked.
And you know what God did? It was amazing.