When Life Slaps You In the Face, God Is Your Strong Tower

Dear friend who has been slapped in the face by life,
I know how you feel.
At various times in my life, I have known what it's like to hurt so badly you can barely breathe. I know what it's like to try to keep your mask on while you're on the elevator so you don't humiliate yourself, but then you sob uncontrollably as soon as you get to your desk.
I know what it's like to be unable to sleep, so you go to a different room and lay on the floor, curl up in a ball, and wail and keen to the Lord because words will not come.
I know what it's like for the only thing you feel to be the awareness of pain.
I know the pain of betrayal, the pain of feeling alone, the pain of injustice. I know what it's like to feel helpless.
I suspect you do too. If you're not going through it right now, you probably have had life slap you in the face at some point in the past.
And if you're there right now, beloved, please allow me to share these few encouraging words with you today:
Pray the prayer that we have seen God use to heal thousands of people all over the world!
Grab a pack of 20 copies of the full Sample Prayer of Forgiveness and Soul healing while supplies last!
This is not from God. God did not do this to you. Sinful people did these things. Sinful people living in a sinful world terrorized by evil did these things. And since you have called on the Lord, He is going to help you and deliver you out of your pain.
It will take time. It might take a short time or a long time; I don't know. I do know that you can accelerate the time to your healing by how you choose to either snuggle up to Papa God and let Him help you, versus running from Him or blaming Him.
He loves you, you see. He doesn't want this to happen to you.
But He has given men and women free choice, and sinful people sometimes do awful things to each other. But that was never His idea.
So beloved, wherever you are right now, I want you to know this:
Papa God is right with you. He is offering you the protection of Himself, the Strong Tower. If you'll let Him and ask Him, He'll pick you up, clutch you tight to His chest, cover you with His robe of light, and shelter you.
He'll keep you as the apple of His eye and hide you under the shadow of His wings from those who lie in wait for you; from your enemies who surround you.
It doesn't matter how many people rise up against you. It doesn't matter how many times you've been slapped in the face, stabbed in the back, or kicked when you're down. He'll be your shelter, a strong tower against your enemy. He'll be your shield on your right hand and your shade from enemy attack.
It doesn't matter how many people wag their tongues or shake their heads at you.
Get the video!
In the Finding Deep Soul Healing 101 video class, Jamie teaches:
The basic foundation of inner healing;
Three open doors to the enemy, and how to close them;
What is unforgiveness jail, how it feels to be in it, and why you want to get out of it;
The faceted nature of hurts and wounds; and
How to follow the leading of Holy Spirit to receive inner healing.
This packet also includes the sample prayer for forgiveness and soul healing that we recommend.
It doesn't matter how many accusations they level at you or how they try to drag your name through the mud. It doesn't even matter how many people tell you that you're a goner, finished, finit, down for the count, done.
Your Abba Father has the last word, and He is your Strong Tower. He's undefeatable, and He's on your side.
He's your Helper, Advocate, and Protector. He's a shield for you; your Glory and the Lifter of your head (Psalm 3). He wants to bless you through this and restore everything the enemy has stolen from you.
I don't know what you are going through, but Papa knows. He cares. He loves you. And He wants to manifest Himself to you right now and defend you in every way.
Would you stop right now and pour out your heart to your Strong Tower, asking Him to help you? Pray this with me:
Everything you see was created by the spoken word.
So if you have nothing except the ability to speak, you can still create anything you want. You can be like God and speak those things that are not as if they already were (Romans 4:17)!
To help you, Jamie wrote a book of hundreds of Biblical confessions for you—especially in the area of your finances. It called Speak Life Volume 1: Chart Your Course With Your Words, and it's our most popular book ever! Get your copy today and begin speaking LIFE over those things that concern you!
Heavenly Father God, in Jesus' name, I come before You and admit that I need You. I know You're here with me right now and I thank You for that. I need You. You're everything I have and everything I need.

Father God, right now I need comfort. Your Word says Your Holy Spirit is my Comforter, so please fill me with Your Holy Spirit right now and comfort me. Encourage me and lift me up. Send me messages from on high, straight from Your throne, with Your words of love and hope. Fill me with hope again.

I'm hurting so badly, Father. Please take my pain away right now. I hand my pain and all the agony and heartache of my situation to You. I love You so much, Father, and I trust You with it. I trust You with ME. I trust You to work all things out for my good, and to take care of me while I'm going through this storm.

Heavenly Father, I don't understand why this is happening to me, but I ask right now that You would help me to respond rightly:

Help me walk before You in white.
Help me to love and forgive the people who have hurt me like Jesus forgave the people who crucified Him and mocked Him.
Make me like You in all things.
Set a watch on my mouth and send angels to literally hold my tongue down in the front, on the sides, and in the middle if I'm even tempted to say anything that is not from You.
Teach me to love what You love and hate what You hate.
Give me wise discernment so I can tell the difference between what is from You and what is from the evil one.

Father God, please work this situation around for my good. Help me to do just what Jesus did and not try to defend myself or fight back, but instead to trust myself and everything to You who judge fairly.

And Father, I ask that You would show out on my behalf in visible, evident, obvious, stunning, outrageous ways that openly display Your goodness, mercy, and justice in my situation.

Thank You, Father God. I love You so much. Thank You for hearing and answering my prayer.

In Jesus' name, amen.
Has life slapped you in the face lately? Papa God didn't cause it, but He will heal it. Press in close to Him, and let Him fight against your enemies on your behalf.
Does this message encourage your heart today? If so, please leave a comment below. I'd love to hear from you!
Related: Weeping May Endure for A Night, But Joy Comes in the Morning
Donate to pay it forward!
We are a 501(c)(3) nonprofit Christian ministry chartered in the USA.
Credit or Debit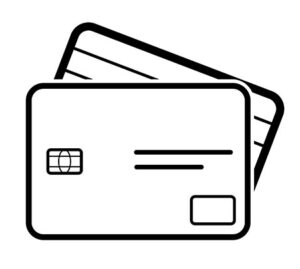 PayPal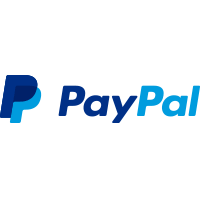 Cash App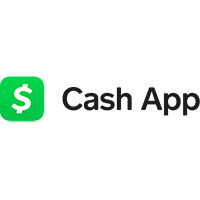 Our Cashtag is $FromHisPresence
Mail a Check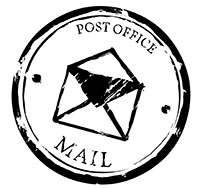 Our mailing address is:
From His Presence, Inc., Post Office (PO) Box 25232, Chattanooga, TN, 37422 USA
Wire Transfer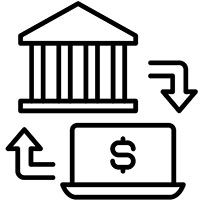 For wiring instructions, email us:
Jamie at FromHisPresence.com and include the words "wiring instructions" in the subject line.