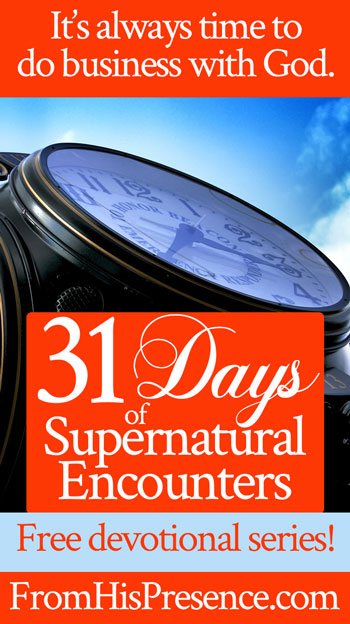 Have you experienced dreadful financial losses over the last few years? If so, the Lord told me today that your setbacks are becoming paybacks.
(Today is Day 18 of our 31 days of supernatural encounters. Click here to access the series index.)
Read: Proverbs 6:30-31 and Joel 2:25-27
These Scriptures say:
People do not despise a thief if he steals to satisfy himself when he is starving. Yet when he is found, he must restore sevenfold; He may have to give up all the substance of his house" (Proverbs 6:30-31).

and

"So I will restore to you the years that the swarming locust has eaten, the crawling locust, the consuming locust, and the chewing locust, My great army which I sent among you.

You shall eat in plenty and be satisfied, and praise the name of the Lord your God, who has dealt wondrously with you; and My people shall never be put to shame.

Then you shall know that I am in the midst of Israel: I am the Lord your God aAnd there is no other. My people shall never be put to shame" (Joel 2:25-27).
Know:
The strangest thing happened to me this morning. [Read more…]