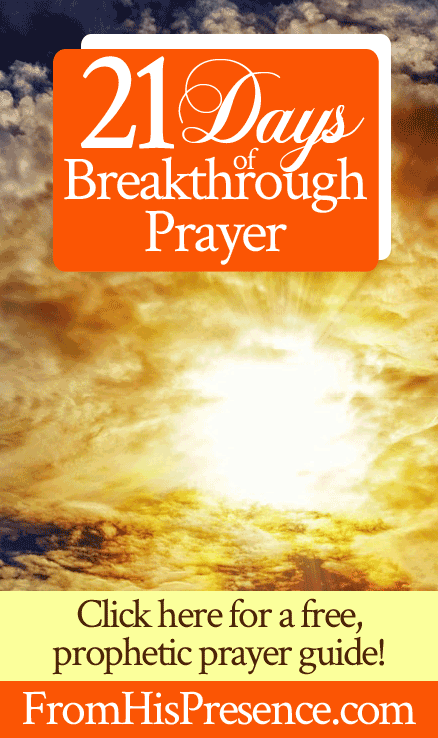 Welcome to 21 Days of Breakthrough Prayer! This simple series will provide you with Scriptures to pray into for 21 days, asking the Lord for your breakthrough.
This will be a very simple series; I won't be expounding on each Scripture very much, except through a bullet-point list to share some prayer pointers. I also will not be writing sample prayers, as I believe the Lord wants you to exercise your prayer muscles and make these Scriptures your own vocabulary for prayer.
But, even though it's a simple series, I believe it's going to be POWERFUL … and I want to hear your testimonies as the Lord answers your prayers, okay?
See the 21 Days of Breakthrough Prayer series table of contents here.
Without further ado, here's Day 1 of 21 Days of Breakthrough Prayer:
[Read more…] about 21 Days of Breakthrough Prayer, Day 1: Gates and Treasures