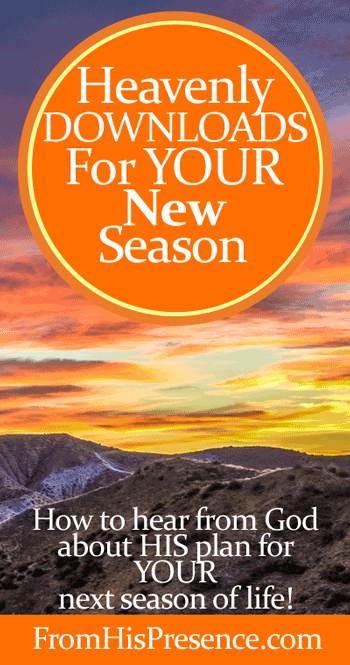 The spiritual season is shifting. Right now in the Body of Christ, we are in a kairos moment: a choice moment, pregnant with opportunity and a new day.
Today's post is the first in a week-long series of posts about how to receive all of God's heavenly downloads for your new season. Just to tease you, here's a look at what's ahead:
I pray that God will use it to bless you mightily, and also to transform everything in your life that needs to be transformed.
Also, as I talk with you about this, I pray that you will see the Father's bigness and love, as well as His watchcare over your life. I want you to see that FULLNESS of everything He has is your portion—both in this life AND in the age to come.
Learning how to receive God's heavenly downloads can change everything.
But first things first. Let's start at the very beginning. [Read more…]