The Supernatural Grace for Glorious Fasting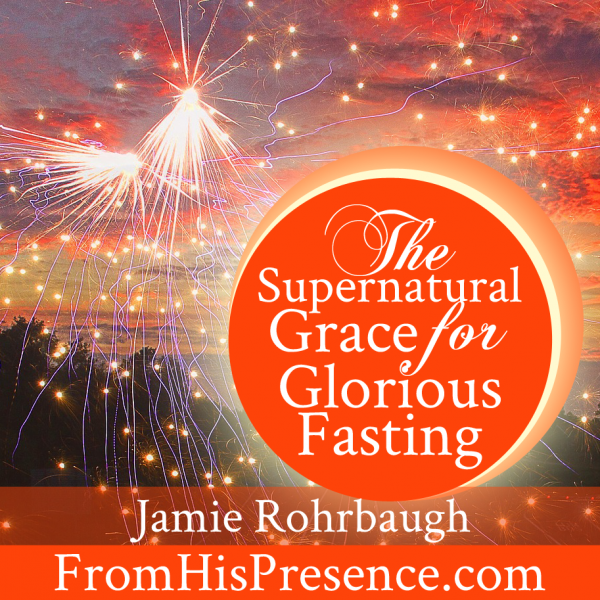 Do you want to fast to the Lord without hunger, pain, or a bad attitude? Do you want to fast gloriously and with more power than you've ever dreamed you could have?
You can.
The Lord woke me up around 1:00 this morning and told me to record a teaching on fasting. I hadn't planned to do so, but He wrecked me for fasting recently when I read a new-old book.
The book was Franklin Hall's Atomic Power with God thru Fasting and Prayer, originally printed in 1946. Although I've been studying and learning about fasting for years, God did something special in me after I read this book. He suddenly gave me an impartation of FAITH on top of the practical teaching He had already given me, and I am undone.
Related: Read my other posts about fasting here:
I share all that with you in The Supernatural Grace for Glorious Fasting. This teaching contains what God has shown me in three areas:
Impartation of the supernatural grace for fasting gloriously;
Proper heart attitude for fasting, according to Psalm 40 and 51;
Practical tips that work for me (and I believe will help you, too) to help you get the most out of your fast and stay on your fast.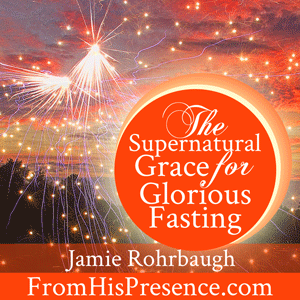 This teaching is 36 minutes and 49 seconds long. It's available for instant download in my Gumroad store for $4. Click here to purchase The Supernatural Grace for Glorious Fasting!

Additional resources for further study:
In the post above called Field Notes from My Fasting Failures, I talk about all the times I have fasted wrongly. I believe this post will encourage you if you also struggle with keeping a right heart while fasting to the Lord. Down with legalism; up with our Bridegroom. 🙂
Here are the books I mention in the teaching:
Atomic Power With God Thru Fasting And Prayer
: THE most powerful book on fasting I have ever read in my life. This is the book the Lord used to give me a supernatural impartation of faith and glory in fasting. It's a very small book, but it's worth reading over and over. I have been reading a chapter each day when I fast, and the Lord has fired me up.
For wonderful inspiration and specific prayer guides for a 21-day fast, read Dr. Bob Rodgers' The 21 Day Fast: 21 Days That Will Revolutionize Your Life
. I found this book very encouraging and inspiring during a fast. It also has a lot of practical tips that will be very helpful.
Fasting
by Jentezen Franklin: If you want to study the Biblical basis for fasting and why it's essential in the life of the Christian, get this book in addition to Atomic Power. It will give you a more in-depth study and will give you a tremendous foundation. But read Atomic Power first. 🙂
Please go grab The Supernatural Grace for Glorious Fasting today. I believe fasting is key to the Body of Christ right now, and this teaching will bless and encourage you.
No matter where you are on your fasting journey, may the Lord use these resources this very day to mess you up in the Holy Spirit so that you'll be more on fire for Jesus than ever before. 🙂
Would you help me with my work of reaching people for Jesus as a domestic missionary? This blog, and all of my mission work in person, are made possible through your partnerships, donations, and product purchases.
If you'd like to help me, please check out the partnership details and products available for sale here. And, thank you in advance for helping make this blog and everything we do together for the Kingdom possible!
Disclosure: The Amazon links above are my affiliate links. If you use these links to purchase a resource on Amazon, Amazon will pay me a small commission (at no additional cost to you of course). Thanks in advance! And if you love to read legalese, you can delight yourself in my disclosure policy here.