Dimensions of Destiny: Divine Alignment with the Right Place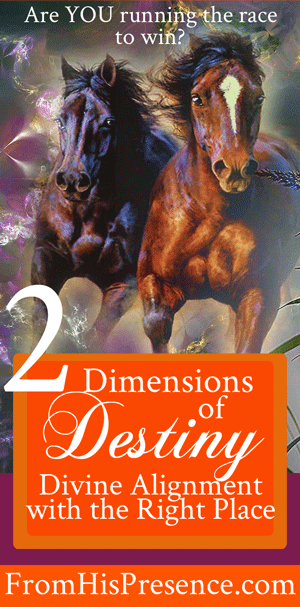 If you're running your race to win, you have to be in divine alignment with the right place.
That's right, place. Places are important to God.
Places are a key part of any divine interruption; a key part of kairos, right-place-right-time moments of destiny.
In order to have a life-changing moment of destiny, you'll have four components:
right time;
right people;
right place;
right thing.
You can't always do much about the timing, and the subject of timing pertains to the anointing of the sons of Issachar, and that's another blog post. But you can most definitely do something about the right place, right people, and right thing, so that's what this blog series is about.
Places are special. God cares about places, and He divinely appoints specific things to happen at His chosen locations.
Think about these examples from the Bible—examples in which the PLACE held a key role in the launching of a person into his or her destiny:
Mary had to be at Bethlehem, the House of Bread, in order to birth her destiny (which was to become the mother of our Lord) according to the prophecies.
Jacob had to be at Bethel, the House of God and the gate of Heaven, in order to see the ladder to Heaven that was there.
Hannah had to be at the tabernacle at Shiloh in order to receive the blessing of the High Priest—Eli—which produced her son Samuel in her womb.
David had to be at the Valley of Elah that day in order to hear the giant mocking the Lord–to which he responded, "Is there not a cause?" and declared that this uncircumcised Philistine would not conquer against the armies of the Lord. Then he backed up his declaration of victory with divinely-empowered action and delivered Israel from Philistine intimidation.
Place matters. The physical place I believe the Holy Spirit is emphasizing more than ever in this season is the house of God–your local church.
And being in divine alignment at the right local church. 🙂
Check out these beautiful Scriptures about the importance of the local church:
 And let us consider one another in order to stir up love and good works, not forsaking the assembling of ourselves together, as is the manner of some, but exhorting one another, and so much the more as you see the Day approaching" (Hebrews 10:24-25).

and

"to the intent that now the manifold wisdom of God might be made known by the church to the principalities and powers in the heavenly places …" (Ephesians 3:10);

and

"Now to Him who is able to do exceedingly abundantly above all that we ask or think, according to the power that works in us, to Him be glory in the church by Christ Jesus to all generations, forever and ever. Amen" (Ephesians 3:20-21).
I am in love with my local church. I began visiting there because a friend suggested I visit. I kept visiting because the church was a river of life. And I eventually stayed because I found there a house of bread, a house of God, and a home for my hungry, hurting heart.
I love my local church for so many reasons. For example:
I am fed there every week.
I get to spend time there with my spiritual family–my kindred spirits, my brothers and sisters, whom I cherish.
I serve there in deeply-fulfilling ways.
I receive so much impartation from our pastors.
I receive ministry there when I need it.
I have been taught, mentored, challenged, and given opportunity to serve there.
I see many benefits to my being at this place, this house of bread. But you know what?
I know beyond a shadow of a doubt that I have received many benefits that I cannot even see from being there.
I have received impartation that I don't even know about. (Impartation happens when you place yourself under spiritual covering and are faithful to it. You don't even have to know it happens; it just does.)
I have received the benefits of my pastors' prayers, because they are godly men and women of prayer and the Word.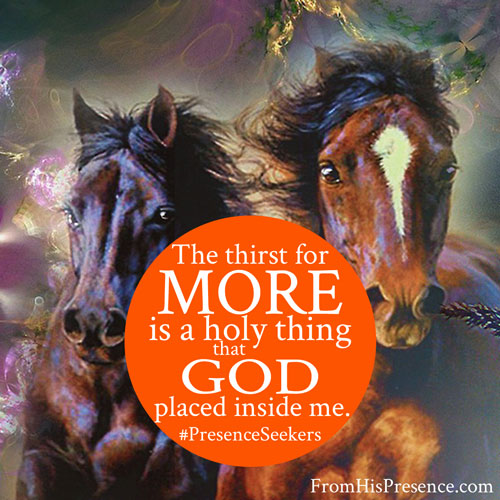 I have received spiritual, physical, and emotional protection because they are good shepherds who emulate Jesus in their shepherding. They pour out their lives, day in and day out, for the sheep.
Coming into divine alignment with this place–this physical location, the local church–has changed my life.
God brought me into this place. It's a wide place, a place I now call my home. A local church that is led by true shepherds and spiritual fathers.
And because I am divinely aligned at this place–under authority and in a church that is both a house of bread and a house of God—the Lord continually advances me into a higher dimension of my destiny.
And I believe one of the most urgent mandates of the Holy Spirit for this season is: Get into divine alignment with His place, the local church.
Are you in divine alignment with your local church? Are you deeply connected to the house of bread, the house of God? Are you established at this field of victory, your covenant home, and the house of those who would be fathers to you?
Maybe you are already connected to your local church, and you're as faithful as the sun to rise in the morning and be there. Maybe you already agree with everything I said above, and you're already in divine alignment in this area. If so, that's great.
But maybe you're not yet in divine alignment with the right place, the house of God.
Maybe you have a local church, and you're sort of faithful, but, well, not really. You attend when you want to, and you don't when you don't.
Or maybe you don't attend at all.
If that's you, precious, it's important for you to understand that you're missing out on something huge. Something your spirit and soul need as much as your body needs air.
Every time the believers assemble at your local church, it's like Papa has prepared a banquet for His beloved children. He has the entire assortment of things you need that day all laid out for you:
Food for your soul;
food for your spirit;
divinely-appointed relationships;
prayer when you need it;
hands-on ministry;
time soaking in His presence in worship;
encouragement;
deliverance;
healing, and more.
Every time the believers assemble, the Lord has Holy Spirit downloads and upgrades for you.
They are prepared, ready, and waiting to be poured into you through the funnel of His Body. But you can't receive God's blessings when you're not standing under the funnel, and God ministers His blessings to and through His Body:
You can't receive impartation and ministry from your fathers when you don't spend time with them in the PLACE.
You can't win victories when you don't show up on the battlefield.
You can't grow in relationships when you don't show up to the place where your kindred spirits are.
This is not a guilt trip, but it is a time for new understanding, revelation, and new dimensions of your destiny. And the simple fact is that you can't delight in Father's banquet if you don't show up for the meal.
Beloved. If you're sorta-kinda-not-really-faithful to the local church to which God has called you, I want to say this to you today, with all the passion in my heart:
Please. Please. Please. Please hear me.
It's a new season. God wants to do something new in your life. So please, align yourself now with the house of bread to which God has called you, and be faithful to dine there at His table week in and week out.
Whether you feel like it or not. Whether you want to or not. Whether you think it's a good idea or not.
Please, beloved. Don't miss the extravagant buffet of spiritual bread and the outpouring of the Holy Spirit that the Lord prepares for you every week. Please. Please join with the local body at the place of His Presence.
And if you aren't in divine alignment with a local church at all—if you don't have a house of bread because you can't find one, or you didn't know it was important, or for whatever other reason—then beloved, it's time to find one.
Being divinely aligned with the Place of His Presence will change your life.
How do you find a local church if you don't already have one?
Find one that:
believes the Apostles' Creed;
believes in the baptism of the Holy Spirit, with all the spiritual gifts (including healing, miracles, and speaking in tongues);
has a pastor who is a spiritual father.
If you can't find one in your vicinity, then find one online (or maybe start one!). Then get connected:
Find a small group or Sunday School class where you can grow, and be faithful to attend it every week.
Do what you need to do to meet people and make friends.
Dig in to community life at your church.
And if it takes you awhile to find a local church, find a good church to watch via live internet streaming until you do find a church where you live.
Beloved, the local church is your house of bread.
It's the place with which you must be divinely aligned in this new season. What do you need to do to align your life with the Body of Christ and sit under God's funnel of blessing?
Is the Holy Spirit speaking to you about divine alignment with your local church? If so, please leave a comment below. I'd love to hear from you.
Dimensions of Destiny: A Study of Divine Alignment: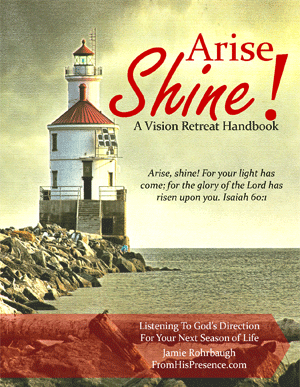 Reminder: My Arise, Shine! printable vision retreat handbook (with loads of bonus material) is available for instant download for only $14.99. Arise, Shine! contains tons of teaching and exercises, walking you through an entire vision retreat so you can get heavenly downloads for your new season. Click the book cover to purchase it on Gumroad!