Dimensions of Destiny: The Levers that Raise You Up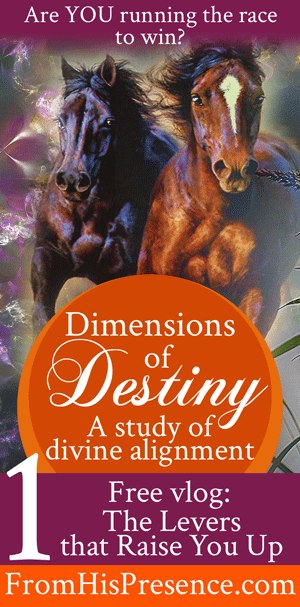 So you're hungry. You want more. More of God; more in this life. More health, more abundance, more anointing, more prosperity. You want to experience absolutely everything God has for you:
to walk in the fullness of your call;
to be filled with the power of the Holy Spirit;
to make a difference in this life and change the world in your generation.
And you should. All of those things are good and right and holy.
So why does this concept of walking in the fullness of your divine call and destiny feel so frustrating much of the time?
If you're frustrated, it's usually because your destiny feels completely out of reach.
I understand. I get it. I've spent many years feeling like that; and although I no longer feel that way most of the time (because I DO feel like I'm walking in my divine call), I have to admit that even I still feel frustrated sometimes.
Like, yesterday. When I went to church very, very frustrated, poured out my frustrations (with a few tears and some snot too) to the intercessors–yes, the very intercessors I lead (#justbeingreal)–and they ministered to me with the prophetic words and encouragement of the Holy Spirit … and I left that prayer time transformed. (We in the Body of Christ need each other, but that's another story.)
Frustration happens sometimes. Sometimes our faith falters. Hunger is real.
But it's okay. The human thirst for more is a holy thing that GOD placed inside us. We just have to make sure we harness it and use it to compel us toward righteousness–toward the face of God–instead of letting it drag us into self-pity, doubt, and unbelief. We have to focus that hunger and use it to fuel our seeking of Father.
And if we seek first the Kingdom of God and His righteousness, ALL these things will be added to us (Matthew 6:33).
But you don't have to sit around and do nothing while you wait. There are specific things you can do to align yourself correctly to receive ALL that He has for you.
God's Word tells us that there are levers that can lift us up into His call on our lives. If you are in divine alignment with certain things–if you have the right levers in place–then God can easily move you from one level of anointing, opportunity, and favor to another. Being properly aligned with the right levers raises you up through the different dimensions of your destiny.
And THAT is what today's vlog is about.
In this 6-minute, 16-second video, I tell you what the three levers are that we're going to talk about this week in the Dimensions of Destiny series. I also share a quick, visual illustration about how the levers work.
So don't wait! Watch it now, and stay tuned this week as we talk about how YOU can move into the next dimension of your destiny!
Can you identify with the frustration of feeling like your destiny is far away? Are you ready to make some changes to bring yourself into divine alignment with God's best for your life? If so, leave a comment below!
Dimensions of Destiny: A Study of Divine Alignment: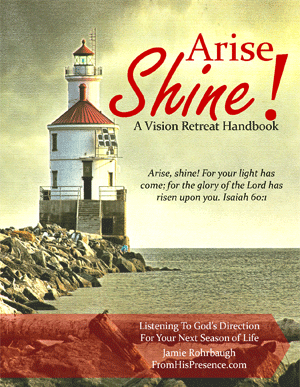 Reminder: My Arise, Shine! printable vision retreat handbook (with loads of bonus material) is instantly-downloadable for only $15. Arise, Shine! contains tons of teaching and exercises, walking you through an entire vision retreat so you can get heavenly downloads and directives for your new season. Click the book cover to purchase it on Gumroad!