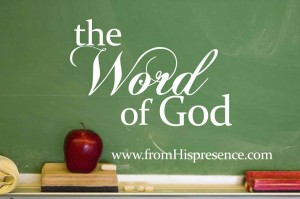 I am excited to offer my teaching notes for your personal study, or to help you if you are teaching the same material I am.
I am uploading Word files so you don't have to type the material out again. However, if you use my notes, I would ask that you retain my website and contact information on them, and include the link to my site.
You will notice that I write my notes in outline form. I write out the majority of my point in the outline, but I don't always write down the complete point. If you see something in the notes that you'd like me to elaborate on, please email me and I'll get back with you as soon as I can.
In Spring 2013, I am teaching Mark Batterson's (link to author's site) book "The Circle Maker" (link to book site) in my small group ("LifeGroup") at church. You can check back weekly (or so) for additional teaching notes.
Here are my notes for The Circle Maker so far:
Chapter 1:

Intro to The Circle Maker 01062013

 

(Three essential paradigm shifts that make it easy to start praying boldly, plus The Circle Maker Chapter 1.)

 

Chapter 2:
Chapter 3:
Chapter 4:
I did not teach Chapter 5, but notes from my lead teacher will be coming for that chapter shortly.
Chapter 6:
I did not teach Chapter 7 either.