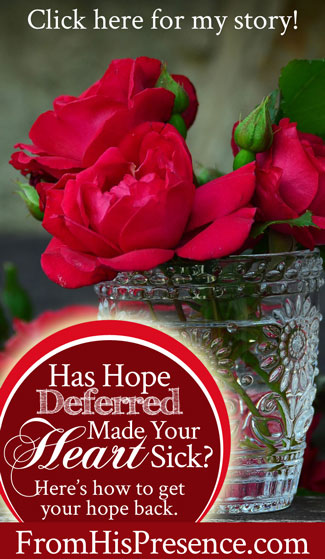 I couldn't figure out what was wrong with me. I just wanted to hide.
Nothing was visibly going wrong. Everything seemed okay at work. Everything seemed okay in my friendships. And I wasn't married yet, so I didn't have any romantic relationships to worry about.
But I was moping around. Unmotivated, apathetic. I wanted to stay at home and hide all the time. If I had had access to one, I would have loved to have crawled into a cave and not come out.
I wanted to keep the world away. I couldn't face anybody.
I don't remember how long this went on. All I remember is how disengaged from life I felt. [Read more…] about Has Hope Deferred Made Your Heart Sick?