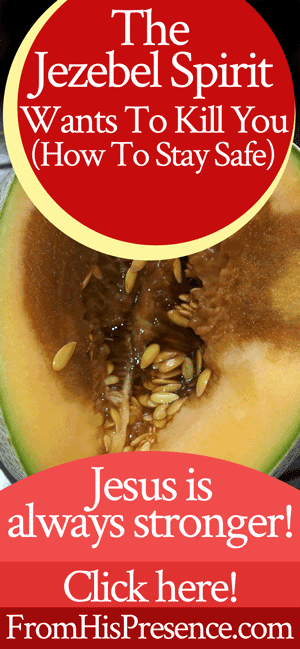 I've been seeing many excellent prophetic voices (such as Jennifer Eivaz, Ryan LeStrange, etc) releasing teaching tidbits on their social media regarding the Jezebel spirit recently. I am grateful to see people beginning to talk about this subject more. Lack of teaching in this area is a real weak spot in the Body of Christ. In case it helps, I wanted to add my thoughts for readers of this blog today.
First, to get a basic understanding of what the Jezebel spirit is, please read my two prior blog posts:
(The posts above also contain links to resources that will help you study more about this topic if you wish.)
There are a TON of details in those two posts–details that you HAVE to know in order to recognize this seditious spirit when it tries to make an influx into your life. Please run, don't walk, to read those two posts.
And after that, I want to talk to you about how the Jezebel spirit wants to kill you–and how to stay safe in Jesus.
Here are some key things to know about the Jezebel spirit:
[Read more…] about The Jezebel Spirit Wants To Kill You (How To Stay Safe)