Day 4: Pray for Promotion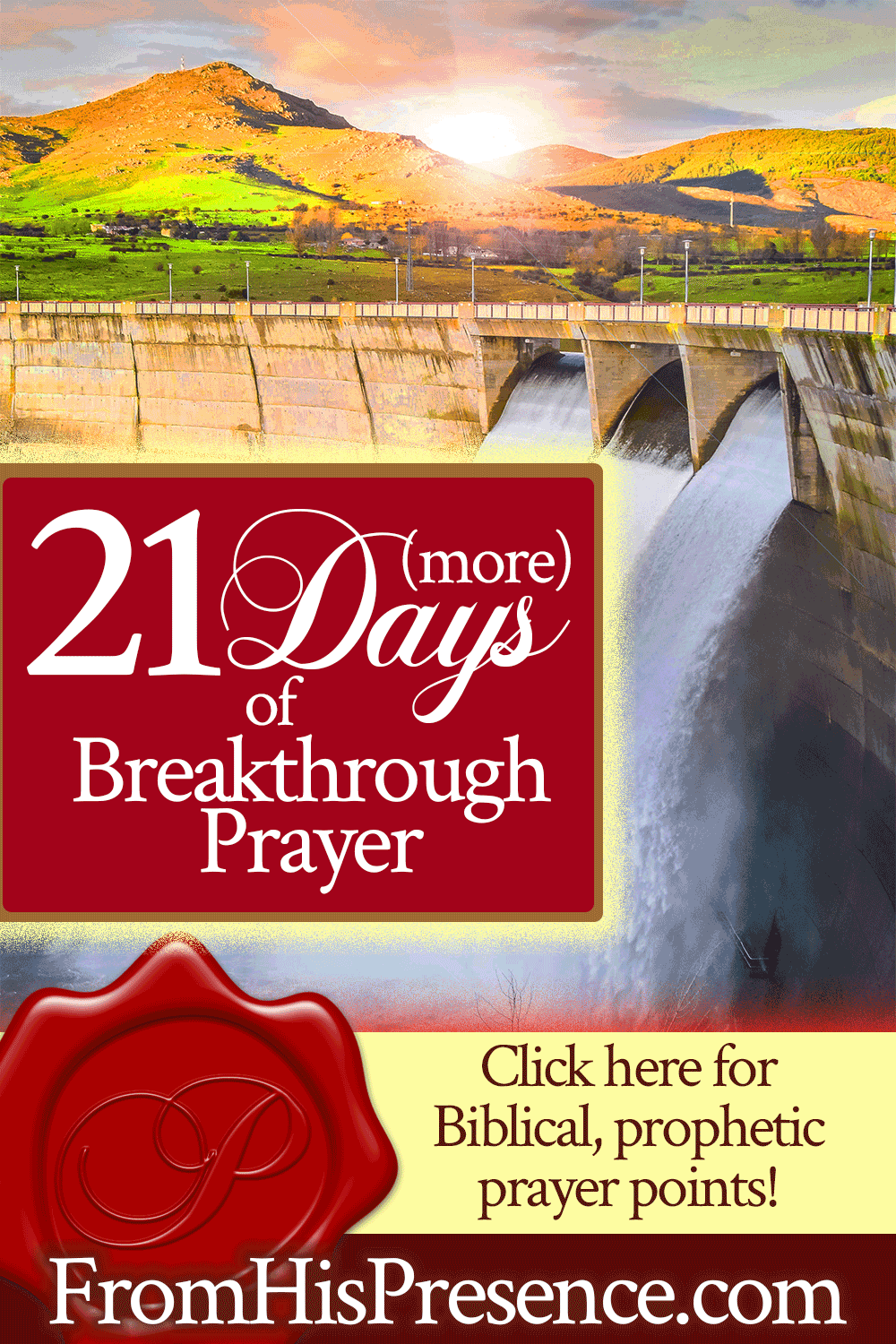 Do you need breakthrough? If so, this simple prayer series, 21 More Days of Breakthrough Prayer, together with the original series, 21 Days of Breakthrough Prayer, are for you.
The Lord has led me to write 21 More Days of Breakthrough Prayer simply because the first 21 days were so powerful, but the Lord told me He isn't done working miracles! So, we are continuing to pray through various breakthrough Scriptures each day!
Related: Click here for the Table of Contents for the entire 21 More Days of Breakthrough Prayer series.
Today, we are praying for promotion.
In this simple prayer series, I am sharing one Scripture verse or passage each day. I will also add bullet-point prayer directives you can use to pray through that Scripture.
I won't be writing out actual prayers, though; I feel the Lord wants you to exercise your prayer muscles by talking to Him right out of your heart!
Our Scripture verse for Day 4 of 21 More Days of Breakthrough Prayer is Psalm 75:6-7:
"For exaltation comes neither from the east nor from the west nor from the south. But God is the Judge: He puts down one, and exalts another." (Psalm 75:6-7).
As you pray through this Scripture today, first ask yourself this:
This passage says that exaltation (promotion) does not come from the east, the west, or the south. However, it doesn't mention the north. Why is that?
Cool factoid: It's because God sits "in the sides of the north" according to Psalm 48:2 and Isaiah 14:13; the sides of the north is His dwelling place. So, promotion does in fact come from the north, since it comes from God, and the north is where God sits. 🙂
It means God can promote you anytime He knows you're ready, and He doesn't have to wait for any humans to agree. Your promotion is in God's hands and God's alone. Hallelujah!
Pray for promotion as follows today:
Beloved, commit yourself and your promotion into the hands of your Father today.
Promotion can only come from Him anyway. When you look to man for promotion, you'll be nothing but disappointed. But if you look to God, trusting Him to judge every situation fairly and promote you into whatever He knows is best, THEN you will be blessed.
Those are the prayer points for Day 4 of 21 More Days of Breakthrough Prayer. Meditate on this Scripture passage and pray for promotion today!
Did this breakthrough prayer for promotion speak deeply to your spirit today? If so, please leave a comment below and let me know! I love hearing from you!