Does God Want You To Be Rich? (17 Results of Wisdom, Part 4)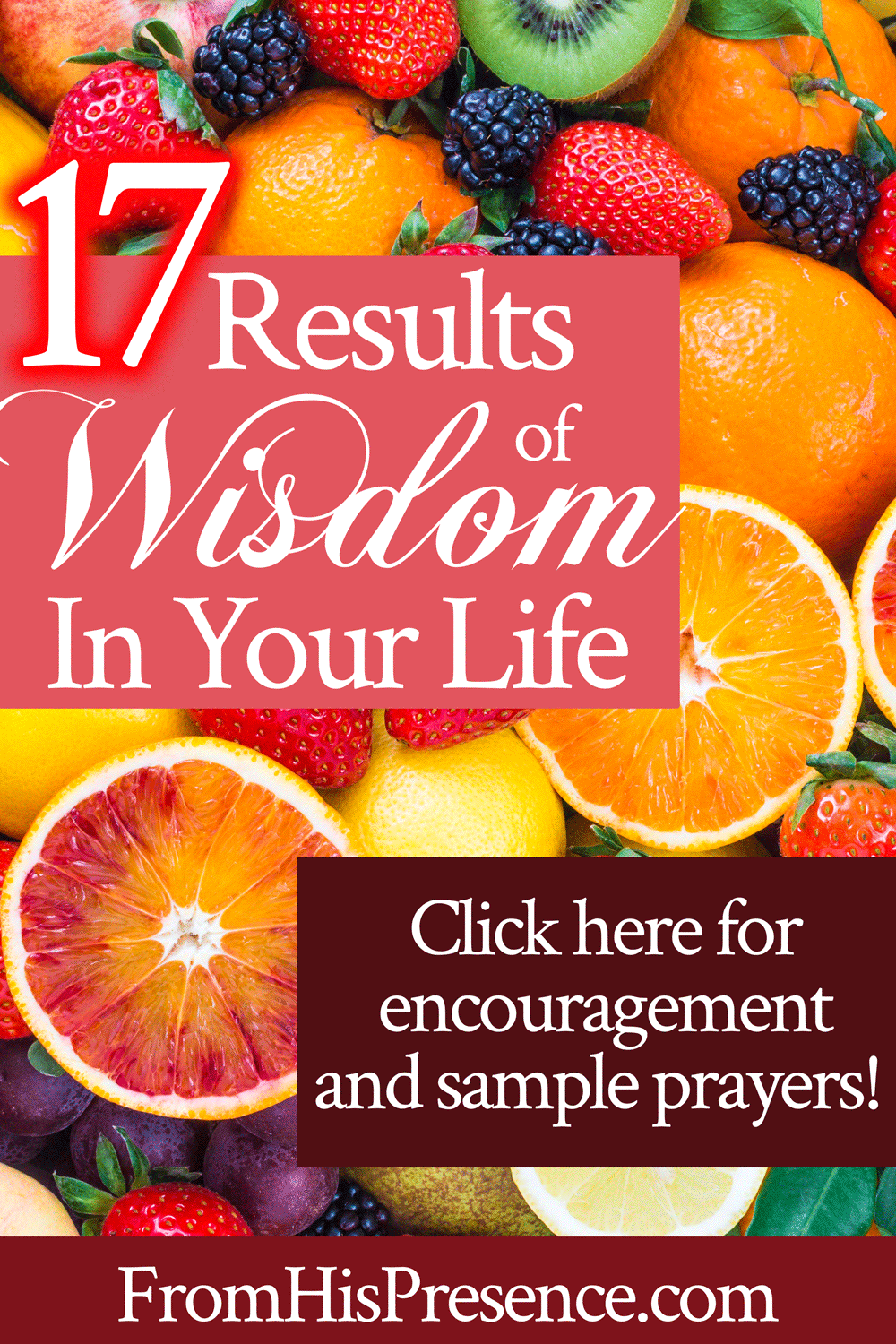 Welcome back to our series about the 17 results of wisdom in your life! Today, we are discussing a vital question to which you MUST know the answer, based on Scripture alone, if you are going to thrive in this life. That question is: Does God want you to be rich?
Spoiler alert: The answer is YES, God wants you to be rich–and I can prove it from Scripture. 🙂
To recap, in this series, we are studying the 17 results of wisdom which are listed in Proverbs chapter 8.
So far, we have already discussed the following benefits of wisdom:
Prudence;
Knowledge;
Discretion;
Counsel;
Understanding;
Strength;
Authority to reign (read about results 5-8 in Part 2 of this series here); and
The tenth result of wisdom in your life is that of riches and wealth.
It is absolutely God's will for you to be rich—financially wealthy. His Word says so over and over again.
Since we are studying the benefits of wisdom as listed in Proverbs 8, we'll start there as we prove that God wants you to be rich.
Proverbs 8:18 is just one example, but it's a great example! In this passage, Holy Spirit, who is Wisdom, describes all the things He brings you when He manifests Himself as wisdom in your life. Proverbs 8:18 says this:
"Riches and honor are with me, enduring riches and righteousness" (Proverbs 8:18 NKJV).
This passage then continues by saying:
"My fruit is better than gold, yes, than fine gold, and my revenue than choice silver. I traverse the way of righteousness, in the midst of the paths of justice, that I may cause those who love me to inherit wealth, that I may fill their treasuries" (Proverbs 8:19-21 NKJV).
Interestingly enough, just like in Proverbs 8:18, Deuteronomy 8:18 also affirms the Lord's desire for you to be financially rich:
"And you shall remember the Lord your God, for it is He who gives you power to get wealth, that He may establish His covenant which He swore to your fathers, as it is this day" (Deuteronomy 8:18).
Tuning Your Prophetic Ears: 818
If you start seeing the numbers 818 repeatedly and in random places as you walk through your daily life, chances are good that the Lord is talking to you about Deuteronomy 8:18 and Proverbs 8:18.
In other words, He is speaking to you prophetically by showing you these numbers. He reminds you of these Scripture verses in order to affirm His Word and His promises to you about wealth and financial provision.
The number 8 means "new beginnings" in the Bible, and the number 1 refers to God in the Bible–so the numbers 818 also speak of God giving you a new beginning and swearing it by Himself.
Beloved, God wants you to be rich.
It's stated very clearly also in Proverbs 10:22, which says:
"The blessing of the Lord makes one rich, and He adds no sorrow with it."
And that's not even mentioning Deuteronomy 28:1-14, but since we're here let's go ahead and read that passage too:
"Now it shall come to pass, if you diligently obey the voice of the Lord your God, to observe carefully all His commandments which I command you today, that the Lord your God will set you high above all nations of the earth. And all these blessings shall come upon you and overtake you, because you obey the voice of the Lord your God:

Blessed shall you be in the city, and blessed shall you be in the country.

Blessed shall be the fruit of your body, the produce of your ground and the increase of your herds, the increase of your cattle and the offspring of your flocks.

Blessed shall be your basket and your kneading bowl. Blessed shall you be when you come in, and blessed shall you be when you go out.

The Lord will cause your enemies who rise against you to be defeated before your face; they shall come out against you one way and flee before you seven ways.

The Lord will command the blessing on you in your storehouses and in all to which you set your hand, and He will bless you in the land which the Lord your God is giving you.

The Lord will establish you as a holy people to Himself, just as He has sworn to you, if you keep the commandments of the Lord your God and walk in His ways. Then all peoples of the earth shall see that you are called by the name of the Lord, and they shall be afraid of you.

And the Lord will grant you plenty of goods, in the fruit of your body, in the increase of your livestock, and in the produce of your ground, in the land of which the Lord swore to your fathers to give you.

The Lord will open to you His good treasure, the heavens, to give the rain to your land in its season, and to bless all the work of your hand. You shall lend to many nations, but you shall not borrow.

And the Lord will make you the head and not the tail; you shall be above only, and not be beneath, if you heed the commandments of the Lord your God, which I command you today, and are careful to observe them.

So you shall not turn aside from any of the words which I command you this day, to the right or the left, to go after other gods to serve them" (Deuteronomy 28:1-14 NKJV).
In the Bible, poverty is always a curse and wealth is always a blessing.
Yes, it's true that we should have spiritual wealth and riches—things like the fruit of the Spirit, integrity, godly character, love, et cetera. But the Bible is quite clear that the Lord also wants us to have an abundance of money.
To see this, look at what you just read in the passage above from Deuteronomy 28! Every single blessing the Lord promised He would give us when we obey Him is about life, health, plenty, authority, influence, prosperity, blessing, wealth, and riches. There's not a single blessing of poverty, lack, or shortage in that whole passage!
So does God want you to be rich? Does God want you to be wealthy?
YES.
Friend, God does want you to be rich. He does want you to be wealthy. Not merely for wealth's sake, but because these are the blessings He promised He would give you when you obey Him, and His first and foremost goal is for you to obey Him and love Him.
Wealth will come to you when you obey God in ALL of His commandments.
Now, before you say, "Then what about the poor, starving children of the world?–because we're going to address that lower down in this article–let's look at HOW we can receive the wealth God promises … because it's all about Jesus.
God blesses us with wealth when we obey Him because Jesus paid the price for us to receive wealth, riches, and wisdom from God.
Everything Jesus suffered on this planet bought something for you and for me. And while Jesus was here on the earth, Jesus experienced poverty. He did not even have a place to lay His head. Read 2 Corinthians 8:9:
"For you know the grace of our Lord Jesus Christ, that though He was rich, yet for your sakes He became poor, that you through His poverty might become rich" (2 Corinthians 8:9).
If you look up the meaning of this passage in the original language, it is talking about money. So we see that Jesus had to become financially poor as an intercession for us; He literally bore the curse of poverty all the way to the tree of Calvary so that you and I wouldn't have to be poor at all.
Of course, in order to actually receive the wealth God intends for us, we have to handle money His way.
And that means we have to operate in wisdom. We also have to know the Word, learning everything God says about money and obeying it all.
If we each will do that, we will become wealthy. It is simply a given that if you handle money God's way, including:
Giving extra offerings to the Lord, over and above the tithe;
Working diligently;
Having an excellent work ethic and earning as much as you can through honest labor;
Planning for every dollar and telling it where you want it to go;
Spending less than you earn;
Saving for emergencies;
Making wise investments;
Building a business of your own; and
Spending carefully without waste …
… Then you will eventually become wealthy. This isn't a mystery, and it's not a privilege. It's basic math.
So what about the poor of the world and all the starving children? Does God want them to become wealthy too?
Yes.
Yes, God wants all the starving children to become wealthy. Why? Because He wants them to obey Him in all things, just like He wants you and me to obey Him in all things–and wealth is His promised byproduct, or blessing, that comes when we obey.
"But the starving children can't help themselves and don't know any better," you say.
True; they cannot. That's why the Church, the Body of Christ, exists. We are supposed to take the Good News of Jesus Christ into all the world, preaching and teaching everything Jesus commanded us in His Word. We are supposed to help them where they are, and then teach them how to get to a better place–a place of victory.
It's called the Great Commission.
Lost people can't get saved until they are taught about salvation through Christ Jesus. And poor people can't become wealthy until they are taught God's financial principles from the Word.
That's why we need preachers.
It's just like the apostle Paul wrote in Romans 10:14-15 as he wrote down the words that Holy Spirit Himself breathed out:
"How then shall they call on Him in whom they have not believed? And how shall they believe in Him of whom they have not heard? And how shall they hear without a preacher? And how shall they preach unless they are sent? As it is written:

'How beautiful are the feet of those who preach the gospel of peace, who bring glad tidings of good things!'" (Romans 10:14-15 NKJV).
After people are taught, then it's all about how much they obey–but they must be taught first. That's why Jesus commanded us to go into all the world and teach. 🙂
Beloved, the Gospel of Jesus Christ encompasses EVERYTHING that Jesus Christ accomplished for us through His life, death, and resurrection.
In other words:
And the Gospel means you and I can be blessed financially, even becoming wealthy, for Jesus became poor that you might become rich …
And Jesus lived, died, and rose again so you could live a holy life and obey God without ever sinning against Him again …
And He has promised to give money, treasure, land, wealth, authority, and influence to those who obey Him and do not sin.
It's really very simple. God wants you to be rich, just like He wants you to be saved by grace through faith in Christ Jesus.
It's all a part of who He is. It's all part of bringing Heaven to earth. It's all a part of His kingdom coming and His will being done on earth as it is in Heaven.
So what do you do if you're not rich yet?
You have to figure out where, and in what areas, you are not yet obeying God. Don't get under condemnation about it, but humble yourself. Acknowledge that we all need to grow, and we're all coming up higher in revelation in this area.
Including you. And including me.
For example:
Do you need a better job, but you're not looking for one very hard? The Bible says the Kingdom of Heaven suffers violence, and the violent take it by force (Matthew 11:12). You're not obeying God because you're not looking for the new job you need with all you've got.
Do you have any unfinished projects? The book of Proverbs says repeatedly that wealth comes when you finish things. I know I've got tons of unfinished projects, thoughts, and ideas lying around that would bring me wealth if I'd just finish them. Don't you? And if we have unfinished strategies and ideas from the Lord, this is an area in which we're in disobedience!
Are you working hard to build your house, or are you putting everyone else first all the time? Proverbs 9:1 says wisdom builds her house. If you're not actively building your own house, and you're just people-pleasing all the time, you're in disobedience. Maybe that's why you're not wealthy yet.
Are you tithing and sowing seed? The Bible says not to come before the Lord emptyhanded, and that we're supposed to bring all the tithes into the storehouse. If you're not doing those things, you're in disobedience and the disobedience is blocking the flow of blessings into your life.
Related: Name Your Seed When You Sow an Offering
Beloved, I'm preaching to myself here as well.
I have unfinished projects like anyone else. I spend too much time serving others and not enough time renovating and organizing my own house, just like you probably do. These commands apply to ALL of us, and all of us fall short.
But there's grace.
God is mindful that we are but dust. God wants you to be rich, but gaining wealth is a process. It's a process that we can slow down or speed up, depending on how aggressive we get with obeying God and being watchful to do ALL that He has commanded us to do.
But yes, God's plan for everyone is to bless them as He has promised them–if they will just obey.
And there are hundreds and hundreds, if not thousands, of commands in the Bible pertaining to wealth alone–not even talking about the commands pertaining to character and holiness and intimacy with God and our love-walk with people.
It almost sounds like it's the trip of a lifetime, doesn't it? 🙂 And it is.
God wants you to be rich.
Riches and wealth will increase in your life as you increase in wisdom, which means as you increase in learning everything God's Word says and you apply it to your life.
You can speed up the process or slow it down, depending on your level of obedience.
What will you do today?
Let's pray:
"Dear Heavenly Father, thank You for this revelation from Your Word. I praise You for Your goodness, kindness, and mercy toward me. Please help me to dig deeply within Your Word to learn all that You have commanded me to do and to be. Please instruct me and teach me in the way I should go.
Give me wisdom, and help me to be watchful to do ALL that You have commanded me this day to do. Bless me with the wealth You have promised me as I obey, Father. Thank You. I give You all the praise. In Jesus' name I pray, amen."
Did this word about how God wants you to be rich hit home with you today? What are you going to do about it if so? Leave a comment below!