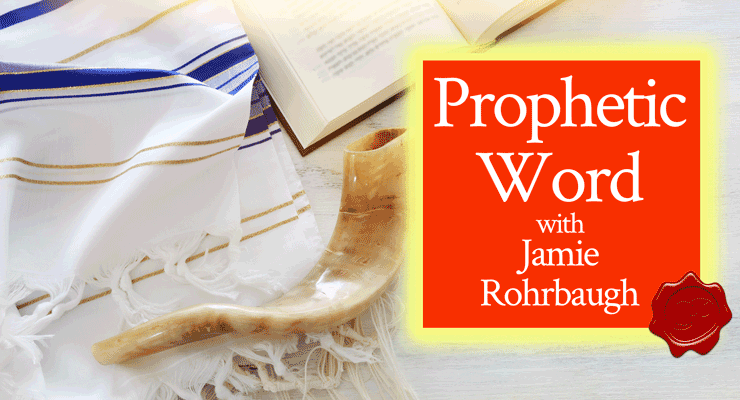 My friend, have you been worried, busy, and caught up in a rat race or in a life of chaos? If so, the Lord says to you today:
"I am bringing rest to your life right now in unexpected ways.
You were never meant to be as busy as you have been for the last number of years. You cannot sustain that level of busyness, and your body was telling you so. So I am stepping in and intervening.
Did I not tell you that I would work all things out for your good?
In this season, I am working what looks like chaos out for your good in many, many ways. I say it again: I am reversing the curse and turning things around for your good in many ways!
One of the ways in which I am working things out for your good is that I am re-calibrating your sense of what is normal.
For too long, you have lived in chaos. To be clear, the chaos that you see on the outside is not even as bad as the chaos you have lived in in your own life, health, and home. But I am changing that. I am fixing that! I am turning your heart toward home so you can rest, relax, and re-calibrate your life!
I want you to live in shalom-shalom.
I want you to live in a state in which nothing is missing and nothing is broken. That is shalom. I desire so much shalom for you that it is not merely shalom, but double shalom: shalom-shalom! This perfect state of shalom-shalom looks like several things:
But my child, your values have been such that other things have squeezed My shalom-shalom out of your life.
You have not realized that I can provide for you more when you rest than when you work yourself into the ground. I can do more for you by My favor than you can do by your labor! And indeed, I do ask you to work, but as to Me–not as to money and basic provision.
I expect you to be wise. I expect you to work diligently, for that is what My Word says. Work is a gift I have given you.
But too many people have taken My gift of work out of context, and have turned it into a race for basic provision. I do not desire this for you.
I desire for you to work AS UNTO ME, and I will provide your needs.
What does it look like to work for basic needs–which I do NOT want you to do?
It looks like scrambling.
It looks like lying awake at night in worry.
And what does it look like to work AS TO ME?
It looks like WORSHIP.
It looks like diligence.
It looks like the rush of My Spirit upon you sometimes, and simply like faithfulness every other time.
It looks like caring for others.
It looks like making a profit, for I am the God who gives you POWER to get wealth, which is how I confirm My covenant, which I swore to your fathers.
I desire your work to be worship. I desire you to work because I am holy, and I am worthy to be obeyed. But I do not want you to scramble and scratch for your provision like chickens in a henhouse. That is beneath you, and it is not in accordance with faith in Me and in My Word.
So I am bringing rest to your work-life.
If you will listen to Me, you will learn to work as worship. You will learn to work as service to My Kingdom and to Me personally. You will then see the provision I have longed to send you manifested in your life, for that level of My Kingdom provision is only available when you rest–and you can only rest in your work when you work AS UNTO ME.
I am bringing rest to your home life as well.
I am helping you clean up messes you have put up with for far too long. I have carved out this niche in time to bring you into higher order. Obey Me! I have already given you the anointing to clean up messes; harness it and put it to use!
And finally, I am bringing rest into your relationships at this time.
I am bringing you full-circle into My Kingdom of peaceful, loving, harmonious relationships. I have given you the desire for this kind of relationships, and I have brought you into this place in which you now have time for them.
My Kingdom functions differently, and I need you to know this.
My Kingdom functions like Heaven functions. Do you think My children are scratching and scrambling for My provision in Heaven? Do you think they are too busy to dwell in unity with each other? Do you think they are worried and harried and frustrated?
I tell you, NO!
In My Heaven:
My children are rested.
They are at peace.
They ENJOY life, love, worship, harmony, and soul peace.
They enjoy extreme wealth, but they don't care about it.
They only care about Me and about each other.
They care about My will and My glory.
They are so in love with Me that My entire Being fills them at all times.
We are one!
That is what I desire your life to look like on earth.
That is what it will look like, if you will allow Me to be your Potter and let yourself be My clay. Let Me re-form and re-shape your life as we speak. Lie down before Me and let Me work and move in your body, soul, mind, and spirit.
Allow Me to fashion My Kingdom and My priorities in you. Allow Me to teach you what it really means for My Kingdom to come and My will to be done on earth as it is done in Heaven.
I am bringing rest to your life in unexpected ways.
Do not cling to the old normal. Let it go entirely. Permit Me to fashion in you My version of normal, and your life will truly be on earth as it is in Heaven.
Love, Abba."
Wow. I'm overwhelmed. Thank You for that revelation, Abba Father. I love You so much.
Did Holy Spirit speak directly to your heart through this word as well? If so, leave a comment below and tell me what He said! I love hearing from you!