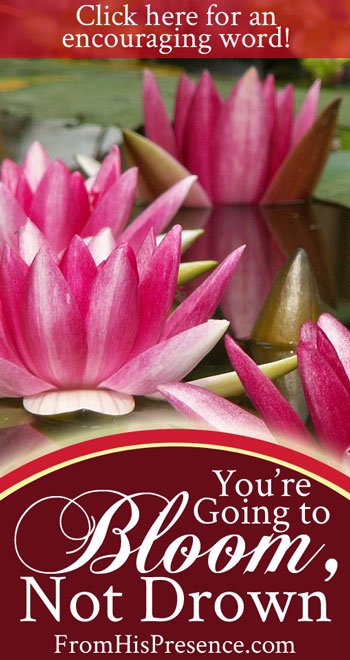 I lay on the carpet sobbing like a baby. I truly thought I was going to die.
My heart was broken. I had nothing left. Nothing. I was convinced it was finished, over, finit … and I was ready to walk away from nearly everything that mattered to me.
It was the darkest time I had experienced in many years, and I felt little hope.
Words fail me when I try to tell you how bad it was. I literally thought I was going to die. I thought my heart was going to physically explode in my chest from the pain.
I was done, and God knew it. He listened as I poured out my heart … and then He gently, lovingly, ever-so-patiently, told me it was okay to be done for that moment; that I could go rest; that I could allow myself some space from the pain and from the people who hurt me.
I needed the break. I left, and honestly I was glad to get away. I saw no hope except in the supernatural, miracle-working faithfulness and promises of Abba Father.
But God.
Within only a few days, after this dark night of the soul had been going on for months, He began to turn it–and I began to bloom, not drown.
He had been working all along, but I believe (like in Daniel 10), help had been delayed. But somehow, help from the heavenlies broke through, and things began to change. [Read more…] about Encouraging Word: You're Going To Bloom, Not Drown