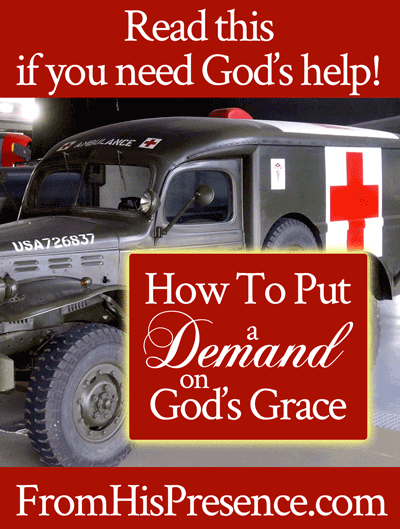 I sat in my bed, tears running down my face. I couldn't stand the thought of trying to get through another day if the day were going to go the same way all recent days had gone.
It was still dark outside, 4 or 5 AM, and no one was awake in the house except me. All I could think was, "Soon, I will have to get out of bed. Soon, my baby will cry. Soon, my husband will go to work and leave me here alone to face the day. God, help me."
I was praying and crying all at once.
All of a sudden, a prayer welled up in my spirit that went something like this: [Read more…] about How to Put a Demand on God's Grace