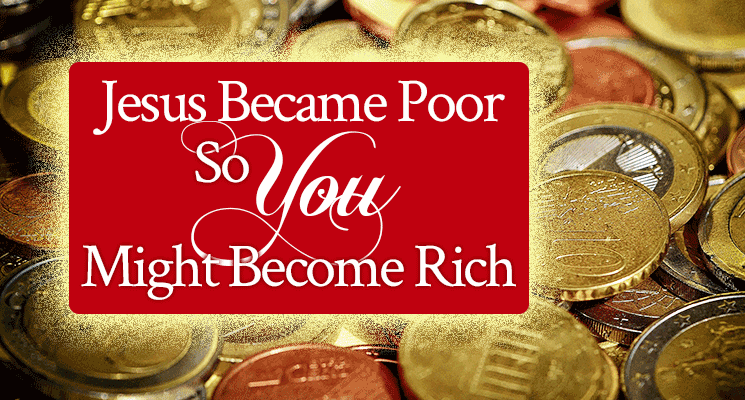 I've been praying radical prayers for awhile now, and I'm seeing God answer in radical ways. The radical prayer I want to talk about with you today is about how Jesus became poor that you might become rich.
Some of the religious people, who prefer to be poor, might have gotten upset when they read that first sentence.
If you just got upset by that sentence, I challenge you to read the rest of this post, study into it, and pray about it. You're not having that much fun being poor anyway, so you might as well try something new.
Second Corinthians 8:9 contains this gem:
For you know the grace of our Lord Jesus Christ, that though He was rich, yet for your sakes He became poor, that you through His poverty might become rich."
Let's talk about what this means.
Does this verse talk about spiritual riches? No, it's talking about material wealth: MONEY.
If you read the entire chapter, Paul is telling the believers in Corinth to gather an offering of money. The entire passage is about money and material provision.
Although it's certainly true that Christ died to give us spiritual riches, like forgiveness of sins, eternal life, wisdom, and communion with God, that's not what this chapter is talking about.
But it seems too far-fetched, you say.
We have to understand that [Read more…]