When God Ordains Plotting and Scheming (A Generous Man Devises Generous Things)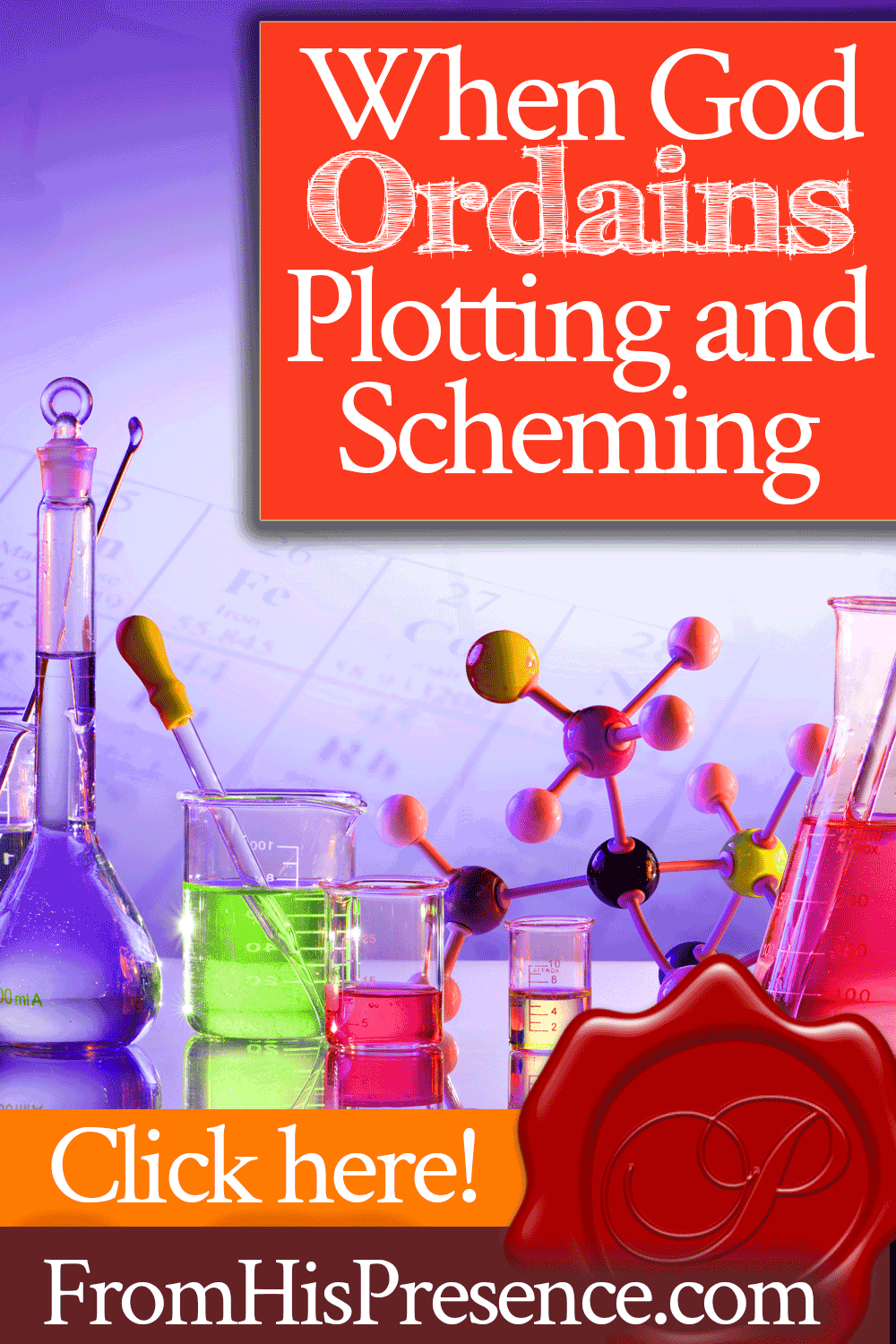 "But a generous man devises generous things, and by generosity he shall stand" (Isaiah 32:8 NKJV).
Have you ever found yourself plotting and scheming to bless someone? If so, did you know that God will bless you for doing that–and that He will help you actually carry out your generous schemes? It's true!
Here's my personal testimony about this:
First, I am a giver. Giving is my #1 spiritual gift.
Giving is one of my highest joys in life. It brings me fulfillment like only a few other things do. After all, God's Word says it is more blessed to give than to receive:
"I have shown you in every way, by laboring like this, that you must support the weak. And remember the words of the Lord Jesus, that He said, 'It is more blessed to give than to receive'" (Acts 20:35 NKJV).
And as a Holy Spirit-inspired giver, I often find myself noticing certain things that are wrong in the Kingdom–for example, someone struggling with a need–and I know right away that it is God's will to fix the problem.
Also, because His Word says so, I know that it is His will to use me to fix it. (That's the restoration agent in me, and God wants you to be a restoration agent too.)
Related, Radical Prayer: "Lord, Let Me Be Your Banker Today!" and Prayer for Money to Do Every Good Work
Well, whenever the Lord shows me some problem in the Kingdom …
… For example, when someone is struggling with a need of some kind, and they really need the Lord to step in and help them–then immediately I sense in my spirit what the Father wants to do.
(This isn't difficult; the Lord will speak to everyone the same way if you will listen.)
For example:
When someone is plowing through life with no one to mentor or encourage them, I yearn to encourage them and lift them up in some way.
If someone doesn't have food on their table, I want to bless them with a whole refrigerator full of groceries.
When someone doesn't have a decent car to drive, I yearn to bless them with a nice vehicle.
If someone needs spiritual or soul healing, I yearn to take them somewhere that is beautiful and refreshing so the Lord can heal and minister to them while they rest in the peace and quiet.
AVAILABLE IN EBOOK OR PAPERBACK FORMAT!
Over Not Under: Financial Prosperity God's Way
Do you want God to empower you to get wealth, as He promised in Deuteronomy 8:18? Then this book is for you!
Over Not Under will help you gain deep insight about God's financial principles—and about how to activate His provision, blessing, and abundance in your life!
In particular, the Lord has called me to this ministry as it relates to pastors and other Gospel workers in need. But, He could call any of us to minister to any demographic–or to just whoever we encounter along our path, regardless of demographic.
At any rate, when the Lord brings both the problem and the healing solution to my attention, my whole heart and spirit suddenly engage in it.
And I can't help myself; I go right away into prayer, or even into fasting and praying for that person. It's not that I set out ahead of time to fast and pray, but I do it because I feel the burden and compulsion of the Lord.
Why does the burden of the Lord overwhelm me like that? Simple answer: LOVE.
Remember the heart of the Gospel message as laid out in John 3:16:
"For God so loved the world that He gave His only begotten Son, that whoever believes in Him should not perish but have everlasting life" (John 3:16 NKJV).
Did you get the connection there? God so LOVED that He GAVE. Love equals giving. The Father's love compelled Him to give, and He gave the best He had.
(That "best" was His only Son, Jesus. Read more here about how God the Father gave Jesus to die for your sins and mine, so we could receive forgiveness and live in Heaven with Him forever.)
So when the Lord touches me about doing something generous to bless someone, He overwhelms me with love.
And that love bowls me over.
It is an overwhelming love. It is the kind of love that makes you cry into your pillow at night, heart so full of love and compassion toward that person (or people) that you can do nothing but cry out to God to help them–and to use you to do it.
God will give all of us that kind of love for others, if we will let Him. And when He does–and when He then shows you a problem that needs fixing–you will pour out your very blood itself if that's what it takes, in order to fix the problem, fill the need, or right the wrong.
It's the all-consuming love of the Father that does it.
And it's that same, all-consuming love of the Father that drives you, at a gut level, to suddenly start contending and fasting and praying, working extra jobs and saving money and giving of your own substance, to right a wrong or heal a hurt in the Kingdom.
Everything you see was created by the spoken word.
So if you have nothing except the ability to speak, you can still create anything you want. You can be like God and speak those things that are not as if they already were (Romans 4:17)!
To help you, Jamie wrote a book of hundreds of Biblical confessions for you—especially in the area of your finances. It called Speak Life Volume 1: Chart Your Course With Your Words, and it's our most popular book ever! Get your copy today and begin speaking LIFE over those things that concern you!
With all that said, let's look again at today's key Scripture:
"But a generous man devises generous things, and by generosity he shall stand" (Isaiah 32:8 NKJV).
Why is this Scripture so important? Here's why:
When you love people with the heart of God, you will want to bless them from the heart of God. And no matter how many promises you claim …
… No matter how much faith you have …
… And no matter how much you know that you know that you know that you know that this is from God …
… There will be haters, scoffers, and doubters around you.
Unfortunately, you might run into people who can't see past the nose on their face to embrace the big, giving heart of God.
And there will be people who can only see that it makes no logical sense to minister to others like that … and they will let you know it. Or, if they don't let you know outright, their angry silence will convey all that their words didn't.
And that hurts.
I have experienced it over and over again, and I can tell you that it hurts.
I wish that people didn't act like that, but sometimes they do. It hurts every time:
Not only because they can't see that you're obeying the Word, but also …
It makes your obeying God even harder than it has to be;
It makes it even harder for you to maintain your faith in the face of their doubt and unbelief; and
You sometimes have to stand your ground and defend yourself with Scripture when someone comes against you for obeying God.
But even more than that, sometimes when you have big, crazy dreams about blessing someone (like our Paid-For Parsonages for Pastors Project), you might start to doubt your own ideas and/or wisdom. Even if you believe that you received this plot, plan, scheme, or dream from God, you may sometimes scratch your head and ask the Lord:
"God, is this really from You? Did I hear You correctly?"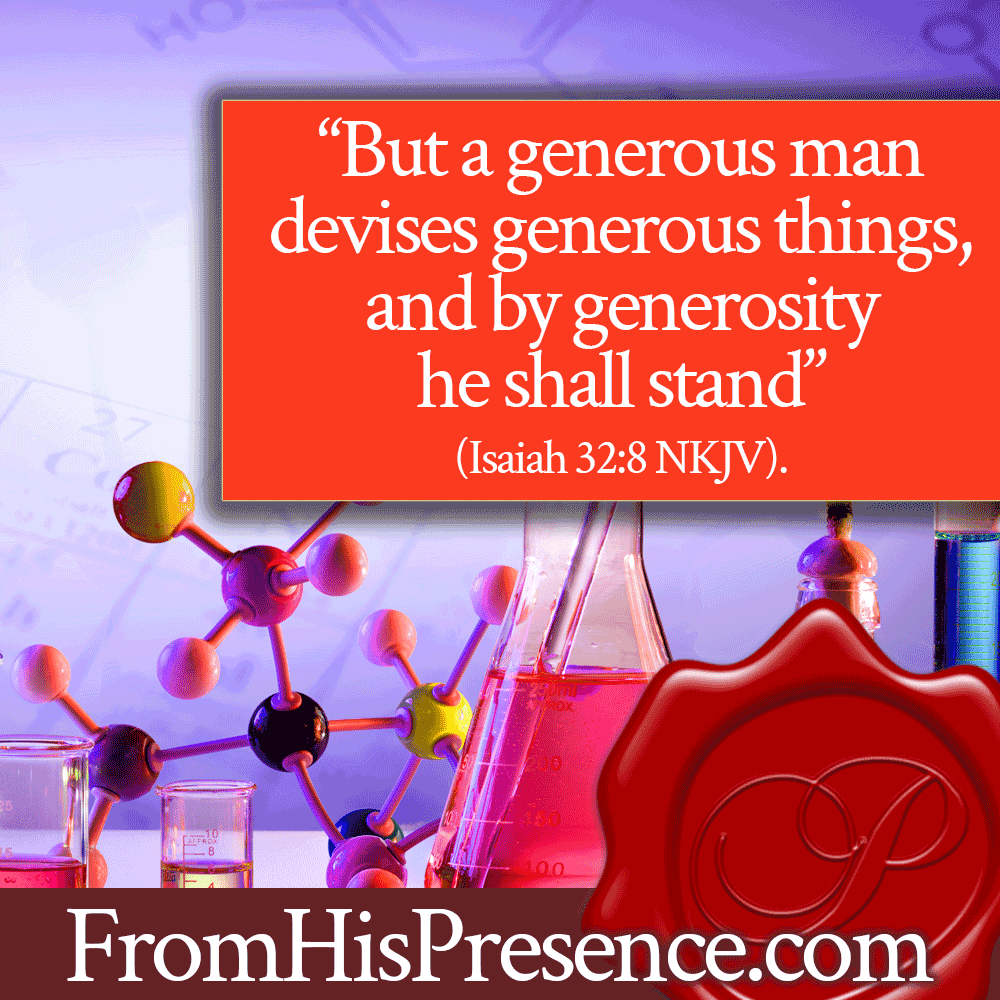 It's especially easy to wonder if you heard God correctly when you run into roadblocks and obstacles.
For example, when you're out shopping for a vehicle to give to someone in need, and the car you went out after turns out to be a total failure upon inspection, sometimes you wonder why on earth God sent you 3 hours out of your way only to find a lemon of a car.
But then, you take your friends and regroup at the nearby Taco Bell, somewhat discouraged but HANGING IN THERE IN FAITH LIKE A BULLDOG ….
… And you look over the vehicle listings in that city one more time …
… And you suddenly spot a vehicle that is twice as nice and twice the price, but you find the Lord moving you to spend that extra money if that's what it takes to get a nice car …
… And you run over there, miraculously arriving to the car lot just before they close, and the Lord finds you someone to inspect the vehicle just before they close …
… And the Lord uses YOU to buy a vehicle that is absolutely perfection for that person in need.
Yes, it is in those moments that you absolutely MUST remember that "The generous man devises generous things, and by generosity he shall stand."
Because, you see, plotting and scheming to bless somebody is a very God-like thing to do:
The enemy never has inspired anybody to bless anyone else.
The flesh certainly doesn't conspire within itself to deprive itself of something so that another person might be blessed.
But GOD does inspire people to bless others. He does inspire you to cook up plans, dreams, and schemes to meet other people's needs–even the needs that aren't matters of life and death.
Hey, sometimes the Lord just wants you to bless someone with a Kingdom gift that they don't even need.
The Kingdom of God is defined as righteousness, peace, and joy in the Holy Spirit, as well as God's power:
"For the kingdom of God is not in word but in power" (1 Corinthians 4:20 NKJV).
And:
"… for the kingdom of God is not eating and drinking, but righteousness and peace and joy in the Holy Spirit" (Romans 14:17 NKJV).
And since the Kingdom of God is made up of righteousness, peace, joy, and power, sometimes God just wants you to bless someone with something that will bring them joy. It doesn't have to always be groceries for a starving person. For example:
Sometimes it's a new suit for someone whom the Lord just wants to make smile.
Sometimes it's a new pair of shoes for the sneakerhead in your family.
Sometimes it's buying someone some tacos when they can afford to purchase their own tacos perfectly well.
These things are still all Kingdom, and they are all still the will of God–even if nobody's going to starve or die without tacos, shoes, or a new shirt.
God will also sometimes lead you to do things for others that you desperately need yourself.
Yes, He will sometimes lead you to purchase a vehicle for someone else, when your own vehicles are hanging on by a thread. He will sometimes lead you to spend money on someone else that you really could use yourself. And He will also lead you to bless others in ways you wish other people would bless you!
But no matter what, we are not owners. Everything belongs to God, and we are each only stewards of God's stuff. We have to do what He tells us to do with His money. And if we will obey Him, we will see Him bless us in return.
As Jesus said:
"Give, and it will be given to you: good measure, pressed down, shaken together, and running over will be put into your bosom. For with the same measure that you use, it will be measured back to you" (Luke 6:38 NKJV).
And as God's divine Holy Spirit told us in Proverbs:
"He who has pity on the poor lends to the Lord, and He will pay back what he has given" (Proverbs 19:17 NKJV).
Yes indeed, friends. It IS God's will for you to go around hatching ideas and plotting ways to bless people … both those who know they need the blessing, and those who do not know they need it.
It's all about the heart of God. And when you choose to let Father form you into His heart–when you let Him make you His heart on the earth–you will have all manner of ideas, and the Lord will use you to carry them out.
The generous man devises generous things, and by generosity he shall stand.
When you devise generous things, you will first receive the idea from the Lord. Then, you'll go into prayer and likely even fasting over it. As you pray and fast, the Lord will show you what to do to make your generous scheme happen.
That is, if you're listening and IF you believe He will use you. The book of James tells us that you won't receive anything from the Lord if you doubt:
"My brethren, count it all joy when you fall into various trials, knowing that the testing of your faith produces patience. But let patience have its perfect work, that you may be perfect and complete, lacking nothing.

If any of you lacks wisdom, let him ask of God, who gives to all liberally and without reproach, and it will be given to him. 

But let him ask in faith, with no doubting, for he who doubts is like a wave of the sea driven and tossed by the wind. For let not that man suppose that he will receive anything from the Lord; he is a double-minded man, unstable in all his ways" (James 1:2-8 NKJV).
So yes, you have to believe. You have to believe God wants to do it, AND you have to believe He will do it through you.
Our Favorite MIRACLE RESOURCES
Read More on Miracles:
But if you believe, and if you ACT when God tells you to, He WILL manifest the miracle through you:
You may not get any credit for it, but He will manifest the miracle through you.
You may do something for someone else that you wish someone would do for you, but He will manifest the miracle through you.
You may sacrifice something for another person that you wanted to keep for yourself, but He will manifest the miracle through you.
How do I know He will work the miracle through you? Because His Word says He will:
"But this I say: He who sows sparingly will also reap sparingly, and he who sows bountifully will also reap bountifully. So let each one give as he purposes in his heart, not grudgingly or of necessity; for God loves a cheerful giver.

And God is able to make all grace abound toward you, that you, always having all sufficiency in all things, may have an abundance for every good work. As it is written:

'He has dispersed abroad, He has given to the poor; His righteousness endures forever.'

Now may He who supplies seed to the sower, and bread for food, supply and multiply the seed you have sown and increase the fruits of your righteousness, while you are enriched in everything for all liberality, which causes thanksgiving through us to God.

For the administration of this service not only supplies the needs of the saints, but also is abounding through many thanksgivings to God, while, through the proof of this ministry, they glorify God for the obedience of your confession to the gospel of Christ, and for your liberal sharing with them and all men, and by their prayer for you, who long for you because of the exceeding grace of God in you.

Thanks be to God for His indescribable gift!" (2 Corinthians 9:6-15 NKJV, emphasis mine).
God will work the miracle through you because He promises that, as you sow, He will give you all sufficiency in all things to have an abundance for every good work. And it's all by His grace!
The most fun part is:
Even if you have to kick through a few obstacles along your journey, the Lord will help you. And since it is more blessed to give than to receive, YOU will be filled with joy as you plan, scheme, dream, and execute the instructions of the Lord.
All to make someone else's dream happen.
Friend, God is the Dream King and He wants to sign you up to be on His Dream Team today.
Will you do it? Will you be one of His faithful servants and burden-bearers who chooses to be a generous person? Will you devise generous things with His help?
If you will, it is by generosity you shall stand. Blessing other people is, after the tithe and seed, the best way I know to start walking in a river of wealth from God.
"But a generous man devises generous things, and by generosity he shall stand" (Isaiah 32:8 NKJV).
What are you devising today? What dreams, plans, dreams, and schemes has God the Holy Spirit placed inside you? Leave a comment below!